World news story
Queen's 87th birthday marked in Belgrade
Her Majesty's Ambassador to Serbia, Michael Davenport celebrated the Queen's official birthday with a reception at his Residence.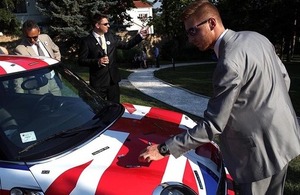 Her Majesty's Ambassador Michael Davenport organised a special celebration at his Residence on 20 June, to mark the Queen's official birthday.
Over a thousand guests attended the reception, among whom were representatives of the government, national and local politicians, Ambassadors and members of the diplomatic corps, representatives of the business community, civil society, media, and other friends and partners of the Embassy, including a surprise appearance by former James Bond actor, Pierce Brosnan.
This reception had two themes that marked it out as a truly British affair with a 1960s flavour. The modern day Mini Cooper and Mini Countryman cars – made popular in the 60's – were shown off to visitors and the reception also marked the 50th anniversary of the first The Beatles single. Serbian star Aleksandra Kovac and her choir sang two Beatles hits as well as the national anthems. Ambassador Davenport also helped promote three independent British breweries making their debut in the Serbian market. The stand offering the products from [insert brewery names here] was run dry in the first hour of the reception, proving their popularity!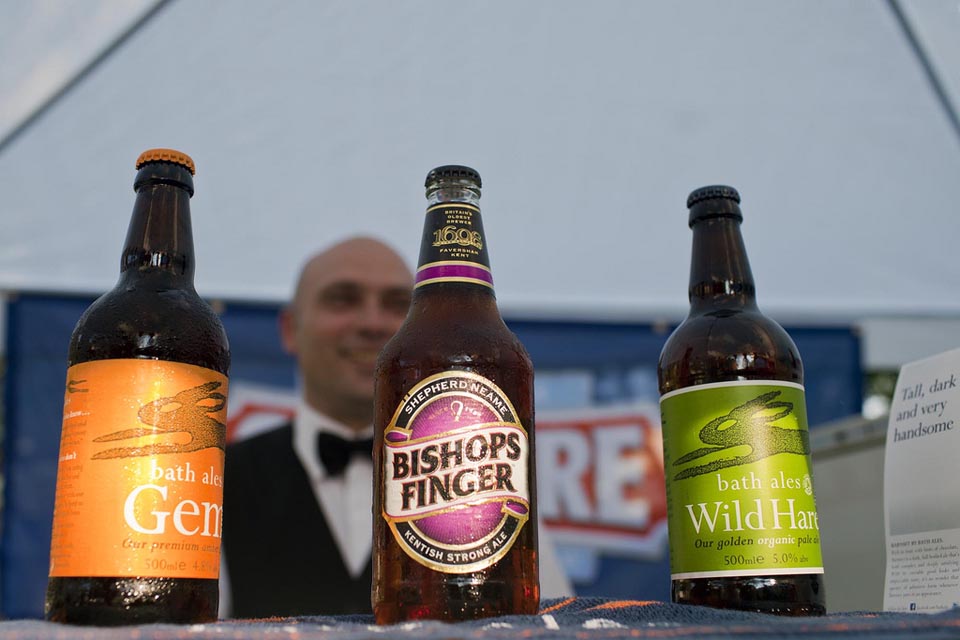 Her Majesty Queen Elizabeth II ascended to the throne in 1952, and has been Head of the Commonwealth since then. She remains the constitutional monarch in 16 independent nations, known as Commonwealth Realms. The Queen's Official Birthday is the day on which the birthday of the monarch of the United Kingdom is officially celebrated rather than the actual day of the current monarch's birth. It has been celebrated in the United Kingdom with the Queen's (or King's) Birthday Parade (which includes the Trooping the Colour ceremonies) since 1748. King Edward VII (1901–10) moved the official celebration to the 1st, 2nd, or (rarely) 3rd Saturday in June in the hope of better weather.
Published 16 July 2013