Press release
Pupils praised at WW1 commemorations
Pupils used their experience on a government funded trip to the First World War battlefields to spread their knowledge in their community.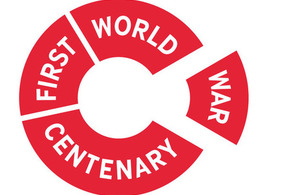 Pupils from 4 schools in England have been congratulated at a ministerial ceremony at the House of Lords for their efforts in helping others learn more about the First World War.
These pupils used their experience on a government funded trip to the First World War battlefields to create powerful and creative ways to spread their knowledge in their community – from creating a Peace Prayer Garden to a pop song with the school band.
The students aged from 13 to 16 used these creative projects to meet the Legacy 110 target of sharing what they had learned from the tours with at least 110 people each.
If every pupil that goes on one of the Battlefields Tours meets their target, 880,000 people will have been reached – the same as the number of British and Commonwealth soldiers who died during the war.
Communities Minister, Baroness Williams said:
People of all backgrounds and faiths fought for Britain during the war. Now pupils from every school across the country will see at first hand the enormous sacrifice that they made for our country.

The First World War is as important today as it was a century ago and the pupils from the 1,200 schools who took part in the scheme, are vital to keeping all of our shared history alive for the next generation.
Across England schools are coming up with a range of projects to help their local community learn about the First World War. From looking at how players from rival football teams worked together during the war, to writing pop songs as a tribute, thousands of pupils are making sure Britain never forgets the sacrifice of a century ago.
These projects are part of the £5.3 million government-funded Battlefields Tours Programme which allows every state secondary school the chance to send 2 pupils and a teacher to places like the Somme and Neuve Chapelle.
So far 1,200 schools have taken part in the Programme which is funded by the Department for Communities and Local Government and the Department for Education.
Students Kristina Lidder and James Hunter from the Cardinal Newman Catholic School explained the idea for their Peace Prayer Garden:
We were inspired by events and consequences of the First World War – in particular the personal loss – to create an area within school which could be accessed by our fellow students and members of the local community to remember those close to them who are no longer with us.
Students Jhonattan Goncalves and Zach Opere Onguende from the Vale School spoke about their visit to the Commonwealth War Graves and in writing their pop song:
We were really emotional when we found the grave of George Baxter Lowson, a soldier who lived really near to us in Tottenham. Although we had seen thousands of graves over the course of the Battlefields Tour, 'meeting' George made us very sad and really think about his sacrifice. We felt that in some way we knew him and it was this that inspired us to write our song 'My Mate George'.
Communities Minister Baroness Williams met pupils from 4 schools that stood out in their projects for the Legacy 110 programme. They included:
Jhonattan Goncalves and Zach Opere Onguende from Vale School in Haringey who wrote a musical tribute to a local soldier, which has been played to over 800 people at Alexandra Palace

James Hunter, Amrit Natt, Kristina Lidder, Emily Cobert, Lucy Allden, Lucy Johnston and Joann Rodrigues from Cardinal Newman Catholic School and Community College in Coventry - created a 'Peace Prayer Garden' to commemorate the fallen from all conflicts

Jack Hickman and Brandon Lucking from Meadows School in Leek, Staffordshire broadcast the story of Stoke City FC and Leek Town FC footballers who fought during the war on the local BBC and Stoke City match day programme

Abean George and Ethan Robinson from St. Paul's Catholic School in Evington, Leicestershire created a timecapsule and tracking their research of 2 local war heroes which was presented to the local community and buried by their war graves, creating a lasting legacy of memory.
Further information
The Battlefields Tours Programme provides teachers with free Continuing Professional Development training before the tour allowing teachers to gain the skills to help pupils think like historians and challenge assumptions.
Following the tour, support is also given to help teachers and pupils share their experience with the rest of their school and local community.
Legacy 110 is designed to encourage pupils to reach out into their local communities and create a lasting legacy for the First World War Centenary. This legacy could include a study of local soldier, the role played by women, the contribution of Commonwealth forces, or even the impact upon sports such as football and rugby.
In return pupils receive certificates, badges and the best projects get national recognition through the programme website and special events designed to celebrate their achievements.
2014 marked 100 years since the start of the First World War. To honour and remember the lives of those who served in and were affected by the war the government is leading a national centenary programme of ceremonial events, cultural activity and education.
For more information on how the government is building a fitting commemoration of this significant milestone in world history, please see First World War Centenary.
Office address and general enquiries
2 Marsham Street
London
SW1P 4DF
Contact form http://forms.communiti...
General enquiries: please use this number if you are a member of the public 030 3444 0000
Published 6 November 2015