The Rt Hon Baroness Williams of Trafford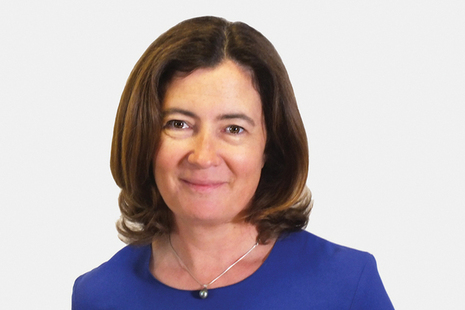 Biography
Baroness Williams was appointed Minister of State at the Home Office on 17 July 2016. She is a Conservative member of the House of Lords. In March 2022 she was made a member of the Privy Council.
Education
Baroness Williams was educated at La Sagesse High School and the University of Huddersfield, from which she was awarded a a BSc Hons in Nutrition.
Political career
Baroness Williams was a member of Trafford Metropolitan Borough Council between 1998 and 2011, serving as leader of the Conservative group between 2002 and 2009 and as Council Leader between 2004 and 2009. She was raised to the peerage in 2013. She previously served as Parliamentary Under Secretary of State at the Department for Communities and Local Government from May 2015 until July 2016.
Career outside politics
Baroness Williams was a non-executive director of the North West Development Agency between 2007 and 2011 and was the Chair (North West) of the Heritage Lottery Fund between 2011 and 2012. She has also served on the board of the Central Salford Urban Regeneration Company and as a member of the Greater Manchester Police Authority.
More recently she was a director of the North West Rail Campaign and executive director of Atlantic Gateway.
Personal life
Baroness Williams is married and has a son and 2 daughters.
Minister of State
The Lords Minister has responsibility for:
overall corporate lead including Spending Review and Budget
data and identity
enablers
digital and technology
public appointments
sponsorship unit
countering extremism
hate crime
forensic science and DNA
Previous roles in government
Announcements