Publication of DWP research reports: 648 – Disability Living Allowance and Work: Exploratory research and evidence review and 649 – The impact of Disability Living Allowance and Attendance Allowance: Findings from exploratory qualitative research
Two reports published by the Department for Work and Pensions look at disability benefit customers. The first reviews Disability…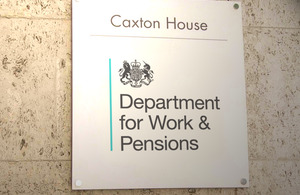 Two new research reports published today by the Department for Work and Pensions look at disability benefit customers.
The first reviews Disability Living Allowance (DLA) and work, exploring the low level of employment among DLA customers. The second looks at the impact of DLA and Attendance Allowance (AA) and the difference these benefits make to people's lives.
The main findings from the two studies are:
DLA and AA help some people to continue to live in their own homes and remain an active part of society. The research confirms findings from other surveys (e.g. one by Age Concern in 2008) that show very little overlap between DLA and AA receipt and spending on formal care services.
Adult recipients of DLA/AA report spending the benefit on key types of support including: informal care; daily living (food and fuel were reported as areas where DLA/AA recipients face additional costs); help at home; aids and adaptations; and transport.
Parents of child DLA recipients had a slightly different view. They saw the benefit as helping with specific costs such as special diets but also helping to replace lost earnings.
For those making a new claim, the majority of whom are out of work or on sick leave,  DLA provides a 'badging' of disability, seen by some as proof of not being able to work.
This group also suffered many of the typical disadvantages associated with long-term unemployed people, such as low self-esteem.  
Some customers reported using DLA receipt to negotiate changes at work, although on balance, the benefit does not incentivise work.
There was further evidence of widespread beliefs that people would be better off on benefit than in work; and that they would not be able to claim DLA if they were working.
Notes to Editors
These research reports are published on 6th July 2010 as part of the DWP Research Report Series, Report 648 Disability Living Allowance and Work: Exploratory research and evidence review and Report 649 The impact of Disability Living Allowance and Attendance Allowance: Findings from exploratory qualitative research.
The authors are respectively Rita Griffiths and Andrew Thomas of Insite Research (Report 648) and Anne Corden, Roy Sainsbury, Annie Irvine and Sue Clarke of the Social Policy Research Unit (Report 649).
The reports can be found at http://www.dwp.gov.uk/asd/asd5/rrs-index.asp.
Published 6 July 2010