Publication of biodiversity indicators
The 2012 statistics on biodiversity indicators have been published today.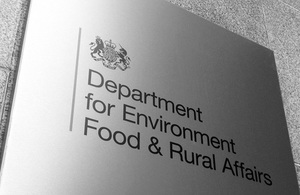 The twenty-four indicators, in both the England and UK publications, provide an insight into the health of our natural environment.
The indicators include the population status of key species, plant diversity, the status of priority species, habitats and ecosystems, protected sites, management of woodland agricultural land and fisheries, expenditure on biodiversity, and the amount of time given by volunteers to nature conservation activities.
The biodiversity indicators for England can be found here: www.defra.gov.uk/statistics/environment/biodiversity/england
The biodiversity indicators for the UK can be found here: www.defra.gov.uk/statistics/environment/biodiversity/uk
Published 29 May 2012