Press release
Public trust in charities remains high
Research by Ipsos Mori published.
This news article was withdrawn on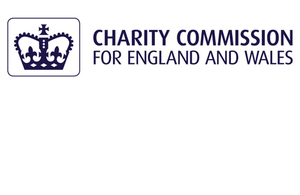 Trust in charities remains high according to independent research by Ipsos MORI conducted on behalf of the Charity Commission, the independent regulator of charities in England and Wales. Charities received a trust score of 6.7 out of 10 overall, in line with previous research findings, showing that public trust and confidence in charities is resilient. Only the police (7.0) and doctors (7.6) are trusted more than charities.
However, the research indicates a shift in public opinion in certain areas. People are now attaching greater importance to good financial management by charities. Almost half of people cite 'ensuring a reasonable proportion of donations gets to the end cause' as the most important factor affecting their trust in charities and the importance of this has risen since the last research in 2012. The public are interested in whether charities explain what they do, with the majority of people (96%) saying that 'it is important that charities provide the public with information about how they spend their money'.
In addition, fewer people trust charities to work independently (62% in 2014 compared with 68% in 2010), and the proportion of people who agree that charities are trustworthy and act in the public interest has fallen from 75% in 2010 to 71%.
Nonetheless, the number of people who report that they have benefitted from a charity, or have friends or family who have benefitted has grown hugely in recent years from 9% in 2005 to 40% in 2014. The Commission believes that this bodes well for public trust and confidence in the long term because there is evidence that familiarity with charities tends to lead to higher trust.
The report also offers insight into the public's views of charity regulation. 68% of people agreed that charities are regulated either 'fairly or very effectively'. Whilst the Commission is pleased with this result it acknowledges that there is work to do to further boost confidence and is encouraged by other findings in the report that suggest there is public support for its tougher approach to regulation.
Other key findings include:
a significant majority (90%) agree that it is important that charities use their annual report to explain what they have achieved
a third of people (35%) say that they trust a particular charity or type of charity less because they do not know how they spend their money
four fifths of people feel that charities provide something unique to society and almost three quarters believe that charities are effective at bringing about social change. Agreement with both statements has increased slightly since 2012
the proportion of people who would be more confident in a charity providing a public service than another type of service provider has declined from 25% in 2012 to 20% in 2014
a third of people (34%) who say their trust in charities has increased cite their experience of charities' services at the reason
Similar research published this week by nfpSynergy echoes the finding that public trust in charities cannot be taken for granted. That research focused on public trust in fundraising and fundraising regulation.
William Shawcross, Chairman of the Charity Commission, said:
I am delighted that overall trust in charities remains high and unsurprised that so many people feel that charities provide something unique to society. However, we cannot celebrate the good in this report without also recognising the challenges that lie ahead for us all.

There are findings that charity trustees need to pay attention to. It is no longer good enough to say that your charity makes a positive difference – the public wants to know that you are making the best possible impact, and that a reasonable proportion of donations are getting to the end cause. The worry is that charities are not always fully trusted to do this.

There has been a decline in public confidence in charities that provide public services. Their trustees need to consider what is amiss and take action to protect the reputation of the charity.

It is also troubling to note that two thirds of people still feel uncomfortable about some methods of fundraising. Trustees need to keep in mind how important it is to preserve public goodwill when they are faced with the challenge of raising funds to support the work of their charity.

We are encouraged by the public's support for tougher regulation, but recognise that there is more we can do to further increase their confidence in us. The Charity Commission has a crucial role in holding charities to account. We collect and publish financial accounts and Trustee Annual Reports both of which the public have again shown appetite for. Trustees must fulfil their reporting duties - and we will continue to pursue charities that do not comply.
The Charity Commission analysis of the report and the full report by Ipsos MORI can be viewed on the Commission website.
Ends
PR 52/14
Notes to Editors
The Charity Commission is the independent regulator of charities in England and Wales.
Our mission is to be the independent registrar and regulator of charities in England and Wales, acting in the public's interest, to ensure that:

charities know what they have to do
the public know what charities do
charities are held to account
Published 26 June 2014