News story
Public sector strikes: 15 October 2014
Find out more about the government response to the PCS union strike.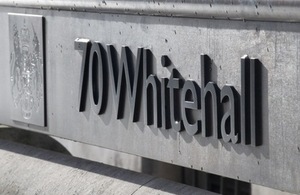 During the strike, you may experience delays in accessing our face-to-face or telephone services. You can access many government services online via GOV.UK.
Minister for the Cabinet Office Francis Maude said:
I want to thank personally the overwhelming majority of dedicated civil servants – they didn't vote for today's strike action and they turned up for work as usual. I am consistently impressed by the public service ethos of our civil service. Whether it's Jobcentre workers getting more people into employment than ever before, or my officials helping to save £14.3 billion from Whitehall last year, we all owe our civil service a huge debt of gratitude.
PCS's turnout figures are pure fiction. Our official returns show that 71,210 – or less than a third of PCS's inflated membership claims – took part in today's action. This is the lowest level of support ever recorded for a national PCS strike. Today, every Jobcentre opened, and with robust contingency arrangements in place, most public services operated as normal.
We have always said it cannot be right that the lives of hardworking people are threatened with disruption by a union leadership who insist on strike action while relying on a weak and outdated mandate. PCS failed to persuade even a fifth of their members to back strike action. Worse still, their ballot was conducted over 18 months ago.
Published 15 October 2014
Last updated 15 October 2014
+ show all updates
Updated story with estimated figures.
First published.