News story
Public sector pay awards for 2016-17
Pay awards for school teachers and police officers set out by government.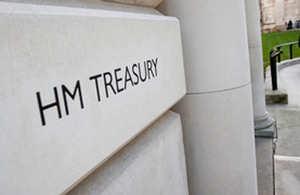 The government has today (6 July 2016) set out the pay awards for school teachers and police officers in line with the policy of an average 1% pay rise in 2016 to 17.
The government asked the following Pay Review Bodies to examine how an increase to base pay could be applied in line with the government's policy of an average of 1% across the workforces:
School Teachers' Review Body (STRB)
Police Remuneration Review Body (PRRB)
Senior Salaries' Review Body (SSRB) for chief police officers
The government has accepted in full the recommendations for school teachers and police officers to receive an average of a 1% pay increase.
Chief Secretary to the Treasury, Greg Hands, said:
Our teachers and police officers do a fantastic job in challenging roles but pay restraint remains a crucial part of our plan to put the public finances back on track.

The independent Office for Budget Responsibility estimates that 200,000 public sector jobs have been protected thanks to our average 1% pay policy so we can continue to deliver vital public services.
The independent pay review bodies have worked hard to bring forward a balanced and affordable set of recommendations. The government is grateful for their work and I am pleased that we are able to accept their recommendations.
Published 6 July 2016