News story
Public sector pay awards for 2015-16
Pay awards for nearly a million public sector workers, set out by government.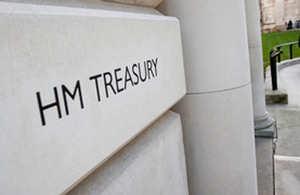 The government has today (12 March 2015) set out the pay awards for nearly a million public sector workers. These are in line with the policy that pay awards would be an average of up to 1% in 2015-16.
The following independent Pay Review Bodies (PRB) were asked to examine how an increase to base pay of an average of up to 1% could be applied across the relevant public sector workforces:
Armed Forces Pay Review Body (AFPRB)
Doctors' and Dentists' Review Body (DDRB)
Prison Service Pay Review Body (PSPRB)
Senior Salaries Review Body (SSRB)
School Teachers' Review Body (STRB)
The government response to the Pay Review Bodies' recommendations confirms that among the workforces covered by these review bodies pay awards will average up to 1% in the next financial year.
Chief Secretary to the Treasury, Danny Alexander, said:
Our teachers, doctors and armed forces do a wonderful job serving the people of this country. Pay restraint has been very difficult for many, but has helped us to protect vital public service jobs while we deal with Britain's deep financial problems.

The independent pay review bodies have worked hard to bring forward a balanced and affordable set of recommendations that delivers on our commitments to increase pay by around 1% and deals with particular pressures. The government is grateful for their work and I am pleased that we are able to accept their main recommendations.
The government has accepted in full the recommendations for the following workforces who will receive an average of a 1% pay increase:
Armed Forces
independent contractor GPs and dentists
Prison Service
teachers
senior military
judiciary
The government has accepted the recommendation that there is no pay increase this year for Police and Crime Commissioners. Very senior managers in the NHS will receive no pay increase this year, following the decision last year not to invite a recommendation from the SSRB.
The government has accepted the majority of the SSRB recommendations in respect of Senior Civil Service pay, except where they would limit departments' freedom over how to distribute the pay award. The average pay rise will still be 1%.
A 2 year pay deal was announced last year for NHS workers. This has recently been re-negotiated for the non-medical workforce to ensure more than one million NHS staff will receive a 1% consolidated pay rise from April 2015.
The public sector paybill makes up over half of departmental resource spending, therefore continued pay restraint remains central to the government's deficit reduction strategy.
Published 12 March 2015