Press release
Public invited to vote on ideas to make savings
Spending Challenge enters next phase.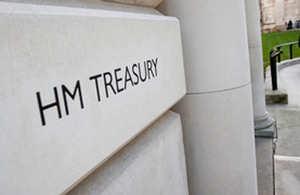 The public is today being asked to vote to find the best ideas from over 44,000 submitted to the Treasury as part of the public engagement through the Spending Challenge website. The most promising ideas will be taken forward as part of the Spending Review process, which will set budgets for public services for the next four years. 
Voting will be open until 31 August 2010, in order to consider ideas before the Spending Review concludes on 20 October.
Since launching the public phase of the Spending Challenge, the Government has received an overwhelming response from the general public, with over 44,000 ideas on how to reduce spending submitted. These ideas were published today on the website (opens in new window).
Visitors to the site will be asked to look through the ideas we've had and rate the ones they think have the most potential - helping us to identify the best ideas to be taken forward and investigated in further detail.   
Notes for editors
The Spending Challenge website for the general public was launched by the Chancellor on 09 July.

The public sector workers Spending Challenge website, open from 23 June to 08 July, received 63,000 responses, bringing the total ideas submitted to well over 100,000. 

Ideas can no longer be submitted to the Spending Challenge website, but can be submitted to the Treasury in the usual way (see contact details for public enquiries below).
Non-media enquiries should be addressed to the Treasury Correspondence and Enquiry Unit on 020 7270 4558 or by e-mail to public.enquiries@hmtreasury.gsi.gov.uk
Media enquiries should be addressed to the Treasury Press Office on 020 7270 5238.
Published 18 August 2010