News story
Public inquiry into Mid Wales wind farms
A public inquiry will be held into applications for consent to build five new onshore wind farms in Powys, Mid-Wales. This follows objections…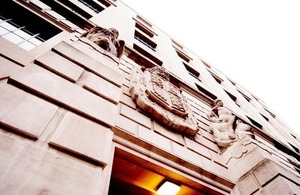 A public inquiry will be held into applications for consent to build five new onshore wind farms in Powys, Mid-Wales. This follows objections by Powys County Council in September to CeltPower Limited's Llandinam (126MW) scheme, Fferm Wynt Llaithddu Cyf's Llaithddu (66.7MW) scheme and RES UK & Ireland Limited's Llanbrynmair (100MW) scheme.
These projects will now be considered in a joint public inquiry alongside the applications made by Vattenfall for the Llanbadarn Fynydd scheme (59.5MW) and RWE npower renewables for the Carnedd Wen scheme (130-250MW), following Powys County Council's earlier decision to object to the schemes. 
Under the Section 36 planning process, if a relevant planning authority objects to an application, the Government is obliged to call a public inquiry.
A spokesman for the Department of Energy and Climate Change said:
"The planning process allows for a public inquiry to be held where a local authority has raised objections to a new energy development.
"Due to the County Council's objections to these five wind farm proposals for Mid-Wales, the Government has decided that evidence on the benefits and impacts of these proposals is best considered at a joint public inquiry for all five applications.
"This will provide an opportunity for all of the evidence to be independently examined by an inspector from the Welsh Planning Inspectorate before a final decision is taken."
---
Notes for Editors
A Pre-Inquiry Meeting is expected to take place in Spring 2013, with the full Inquiry to commence later in the year.
The procedure to be followed is governed by Section 36 of the Electricity Act and the Electricity Generating Stations and Overhead Lines (Inquiries Procedure) (England and Wales) Rules 2007 ("the Inquiry Rules") available on the legislation website.
The Welsh Government's policy as set out in Technical Advice Note (TAN) 8 is for major (defined as over 25MW) wind farms to be located in Strategic Search Areas (SSAs).
Following the withdrawal of Independent Power Systems' ECOCAS (51MW) scheme, there are currently a total of five applications for onshore wind farms above 50MW with DECC, two located in SSA B  and three located in SSA C  in Powys. 
The consent application process for onshore generating stations, including onshore wind farms, above 50MW in England and Wales is available on the DECC website.
Further information on the Planning Inspectorate can be found on the Planning Portal website.  
Published 23 October 2012