Press release
Public Health England launch 'Smokefree and Smiling' guidance for dental teams
Public Health England (PHE) has published new guidance for dental health professionals on how to help their patients to quit tobacco.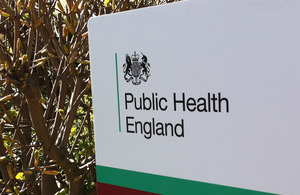 PHE has published new guidance for dental health professionals today (12 March 2014), national 'No Smoking Day', on how to help their patients to quit tobacco and in doing so, save lives.
The guidance explains how dentists can offer very brief advice, using a '30 second approach', to tobacco users and signpost them to local stop smoking services, by following three simple steps:
ASK, establish and record smoking status
ADVISE on the personal benefits of quitting in light of findings in the mouth
ACT, offer help and signpost to local stop smoking services
The guidance encourages dental teams to routinely engage users of tobacco as Dental health professionals have a unique window of opportunity to reduce tobacco use due to their large patient base of generally healthy people who may have limited contact with other health services.
Dr Sue Gregory, Director of Dental Public Health at PHE said:
Tobacco use is one of Public Health England's key public health challenges and it's vital that we continue the drive to reduce the number of people smoking and using tobacco. Notably people who receive support from stop smoking services are up to 4 times more likely to stay smoke-free than those who don't which is why this guidance is a welcome call to action.
Professor Richard Watt, Chair of the Smokefree and Smiling Working Group, said:
Sustained tobacco use has a serious impact upon oral and general health, increasing your risk of certain cancers including oral cancer, heart disease, strokes and chronic lung disease. Tobacco also increases the extent and severity of gum disease, tooth loss, poor wound healing, and leads to staining of the teeth, bad breath and a reduced sense of taste. This guidance will help dentists to reduce rates of smoking related diseases and ultimately save lives.
Barry Cockcroft, Chief Dental Officer at NHS England, said:
Dental teams play an essential role in promoting good oral and general health. This guidance will ensure they can effectively support their patients to move towards quitting tobacco. The guidance will also help NHS England and local authorities to meet their performance indicators on mortality and smoking prevalence.
Ends
Notes to editors
Public Health England's mission is to protect and improve the nation's health and to address inequalities through working with national and local government, the NHS, industry and the voluntary and community sector. PHE is an operationally autonomous executive agency of the Department of Health.
The latest figures show that 29.8 million people in England attended an NHS dentist in the last 2 years. NHS England's recent 'Call to Action' for dentistry and oral health notes the potential for dental teams to help reduce the incidence of oral cancer, and the large number of people attending NHS dentists may present an opportunity to provide advice on quitting smoking to a population who may rarely attend their GP or other primary care services.
In order to support this, educators can ensure that dental teams have access to tobacco cessation training which meets national standards. Such training is available on line or from local stop smoking services.
Amongst certain ethnic minority groups, chewing tobacco and/or areca nut (paan) is a common cultural practice. Evidence indicates that chewing tobacco and other products are associated with the development of oral cancers and other oral pathologies.
Over 8 million people in England smoke and it remains the nation's biggest killer as 1 in 2 smokers will die from a smoking-related disease.
The full range of Smokefree support - which includes face-to-face advice, Smokefree app, Quit Kit, email and text programmes – can be accessed via the Smokefree website.
www.gov.uk/phe Follow us on Twitter @PHE_uk and @PHE_Obesity
Public Health England Press Office
Wellington House
5th Floor, Wellington House
133-155 Waterloo Road
London
SE1 8UG
Published 12 March 2014