Press release
Public Health England approach tech start-up community to improve nation's health
PHE Health X programme to bring new health-tech innovation to the public.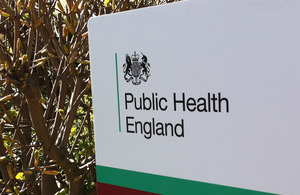 Public Health England (PHE) today (14 June 2014) announced the launch of PHE Health X, an innovation initiative that invites early-stage tech businesses to submit their ideas for improving people's health.
The competition has been launched to demonstrate the commitment from PHE to identify and support the latest applications and utilities in order to make a difference to people's lifestyles.
The benefit package for successful Health X businesses is unique and includes significant promotional support through PHE's Change4Life campaign, presence on NHS Choices and help with product development.
The initiative opens on the 20 June 2014 and closes on the 1 August 2014. PHE will choose the top 10 applicants from entries, who will then be invited to present their digital solutions to a Health X panel at a finalist's event on 11 August 2014 in London. At the event, applicants will present and demonstrate their product, and receive questions from the panel.
The judging panel will be made up of representatives from PHE, The Daily Telegraph, Entrepreneur First, Health Box, Delta Partners and Tech City UK. The panel will then select up to 3 winners, who will be announced at the event.
Duncan Selbie, Chief Executive of PHE said:
PHE was established in 2013 with the mission to protect and improve the nation's health and to address health inequalities. We need to help people set goals, monitor their progress and give them ongoing feedback and encouragement when they make positive changes. We used to do this through face-to-face engagement or by providing health information on hard copies. But now, with the advances in technology and the increase in access to that technology, we have opportunities to harness that and so do much more.

PHE recognises that technology can play a part in helping change people's behaviour. PHE is looking for products that are based on evidence that they work. We will promote them to our user base of 4 million, using brands like Change4Life to bring scale to products and support small to medium enterprises, who have a great idea but haven't quite got it to scale yet.
Gerard Grech, Tech City UK Chief Executive Officer, said:
PHE Health X creates an exciting opportunity for young UK tech firms working in the health space to get their idea or product off the ground and out to the wider market. There's a rising tide of wearable technology that is already reengineering how we monitor and improve our personal health. Connected devices like the Pebble and Fuelband are great innovations of the Medtech sector. This partnership is about supporting new, technology enabled solutions that will deliver benefit across generations.
Notes to editors
Public Health England's mission is to protect and improve the nation's health and to address inequalities through working with national and local government, the NHS, industry and the voluntary and community sector. PHE is an operationally autonomous executive agency of the Department of Health.

PHE Health X entry process – from 20 June 2014 companies will be able to submit online applications for their digital products in the following 3 categories:

healthy eating
exercise
physical and mental wellness
The closing date for entries is 1 August 2014.
Entry criteria: Start up companies applying for PHE Health X initiative should have an existing product that would benefit from Health X resource and marketing support. This could be a prototype product, a ready-to-launch product, a product that is already in the market or an existing product that could be repositioned or refined and applied to a Change4Life audience.

Finalists' event: PHE will choose the top 10 applicants, who will be invited to present their digital solutions to a PHE Health X panel at a winner's event on 11 August 2014. The judging panel will be made up of representatives from PHE, The Telegraph, Entrepreneur First, Health Box, Delta Partners and Tech City UK. The panel will then select up to 3 winners.

PHE Health X winners – each of the winners will partner with PHE to work towards executions of their solutions across the Change4Life campaign. The prize delivers the following benefits to all winners:

marketing and exposure: the winners will receive the full benefit of the PHE network and reach. There are 3 main elements to this - the PHE
marketing database (3.2 million users), the On Demand Portal and the NHS Choice website (10 million visitors a week)
mentoring: winners will receive mentoring from the initiative's extensive network of incubators, venture capitalists, entrepreneurs, brands
and industry experts to improve and build on their existing ideas and products
connectivity: PHE Health X partners will support the winners by opening up their extensive networks across the technology and health spaces
design and product development: design and product resources will be made available to support the winners to help refine their products
commercial and business strategy: the winners will receive support in developing their business strategy for their product to help them reach key target audiences, and develop key relationships and partnerships
proof of concept market: the winners will have the opportunity to test their product and they will be able to use this as a case study for monetising their product internationally

About Tech City UK: Tech City UK supports UK digital entrepreneurship by lowering barriers to success through creating partnerships across the ecosystem that add value to the digital entrepreneur, promoting the digital and technology industry in the UK and internationally, informing policy makers at the right levels of Government about the needs of the digital entrepreneur, and piloting programmes to increase the growth of digital businesses in the UK. www.techcityuk.com @TechCityUK
Public Health England Press Office
Wellington House
133-155 Waterloo Road
London
SE1 8UG
Published 20 June 2014