News story
Protecting and promoting the UK in a digital world
The Government today published its new Cyber Security Strategy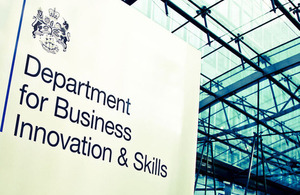 The new strategy sets out how the UK will support economic prosperity, protect national security and safeguard the public's way of life by building a more trusted and resilient digital environment.
It heralds a new era of unprecedented cooperation between the Government and the private sector on cyber security, working hand in hand to make the UK one of the most secure places in the world to do business.
One of the features of the Strategy will be in supporting smaller businesses. Proposals that are part of the Growth Review will be brought forward to help SMEs fully access the value of public procurement. This includes setting an expectation that at least 25% of the value of Government cyber security contracts will go to SMEs.
Prime Minister David Cameron said:
"While the internet is undoubtedly a force for social and political good, as well as crucial to the growth of our economy, we need to protect against the threats to our security.
"This strategy not only deals with the threat from terrorists to our national security, but also with the criminals who threaten our prosperity as well as blight the lives of many ordinary people through cyber crime."
The online economy
Around six per cent of the UK's GDP is generated by the internet and is set to grow - making it a larger sector than either utilities or agriculture.
The internet boom is predicted to create 365,000 jobs over the next five years. The Government wants to create new opportunities for businesses and help build a thriving cyber security industry.
But there are new risks - each month there are 20,000 malicious emails on Government networks, 1,000 of which are deliberately targeted.
Minister for Business & Enterprise Mark Prisk said:
"With one of the largest online economies in the world, valued at £100 billion a year, cyberspace is vital for the UK's economic prosperity.
"However as well as bringing opportunities for businesses and their customers, cyberspace also brings threats. That's why it's important that we help all companies, from big multi-nationals to our small businesses take some simple, practical measures to protect themselves and their customers online."
Links
Published 25 November 2011