Proposals on how people join the police force launched
New proposals to allow people to join the police force without starting at constable rank were revealed today by the Home Office.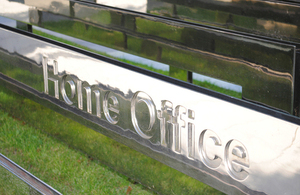 Currently all recruits to the police have to start at the lowest rank and work their way up, meaning new recruits have to serve at least 20 years before becoming a chief constable.
Tom Winsor, in his independent review of police pay and conditions, recommended allowing skilled applicants from outside policing to join at inspector, superintendent or chief constable level.
The Home Office accepted his recommendations in principle and today launched a consultation to seek views on how it should be done.
Police force
The consultation considers four main objectives for the future of the police force. It asks contributors to the consultation to consider how the proposals would make policing:
open and connected to the public
representative of the communities it serves
attract the brightest and the best candidates
have the right skills, expertise and professionalism
Damian Green, Minister for Policing and Criminal Justice, said: 'This government wants to attract the very best candidates into policing, people who have the right skills and expertise to forge a force fit for the 21st century.
'By opening up the police to a wider pool of talent, forces will be able to bring in people with diverse backgrounds and new perspectives.
 
'Combined with the strong leaders already working in forces, and the improved nurturing of internal talent through the College of Policing, we will have a police force that is even better at fighting crime.'
Direct entry
The consultation document also asks contributors to consider the potential benefits of allowing direct entry to the police and fast-tracking the best officers to senior management roles. It could:
enhance the police's ability to attract the brightest and the best individuals as officers in a competitive labour market
widen the talent pool from which leaders can be selected and focus on the need for excellent leadership skills
open up the culture of the organisation
bring particular skills and experiences which those wanting to embark on a second career in the police would bring
The consultation on direct entry to the police force is on the Home Office website until 28 March.
Published 30 January 2013