World news story
Promoting British values in Kazakhstan
British Embassy Astana builds people-to-people links promoting GREAT British legacy as a theme of this year's Queen's Birthday Party.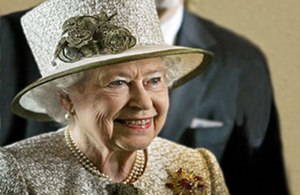 This year the British Embassy to Kazakhstan will hold Queen's Birthday Party celebrations in Astana on 13 June and Almaty on 20 June. The Queen's Birthday is the UK's National Day. It is a day for celebration about everything that makes Britain a GREAT place to live, work, study and do business.
The theme of the event will be GREAT British Legacy. The Queen's Birthday Party 2013 in Kazakhstan will feature the Olympics legacy, the Royal legacy and the UK's green legacy. The green theme will also mark the EXPO 2017 being held in Kazakhstan under green and renewable technologies umbrella and ongoing GREAT campaign.
The British Embassy Astana will invite more than 400 guests, including representatives from the government, business, non-governmental organisations and the diplomatic community.
The British Embassy Astana would like to thank our sponsors for the Queen's Birthday Party: BG Kazakhstan, Shell Kazakhstan Development, Lloyd's Register, HSBC Kazakhstan, Ernst & Young Kazakhstan, Rio Tinto, Pernod Ricard, Haileybury Astana, Rolls-Royce IPEOPL, Max Petroleum Plc.
Follow us on Twitter
Published 1 May 2013