World news story
Promoting British music in New York at CMJ Music Marathon
The British Consulate General New York hosted the second annual Music is GREAT Britain showcase of British bands on 16 October 2013.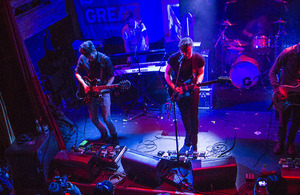 The showcase, hosted in partnership with sponsors Ben Sherman and Bulldog Gin, was a part of the CMJ Music Marathon & Film Festival and was held at The Box in Manhattan's Lower East Side. Three UK rock bands performed: Prides from Glasgow; Duologue from London; and Morning Parade, from Harlow, Essex. The 235 guests included UK and US music, media, and business contacts, who also enjoyed a networking reception held prior to the concert. At the event, UK Trade & Investment (UKTI) met UK music industry contacts interested in bringing talent to the US and provided exposure for the UK acts to music journalists, bookers, and record labels in the US. The event also served a platform to share information on the ways the UK government supports the music industry.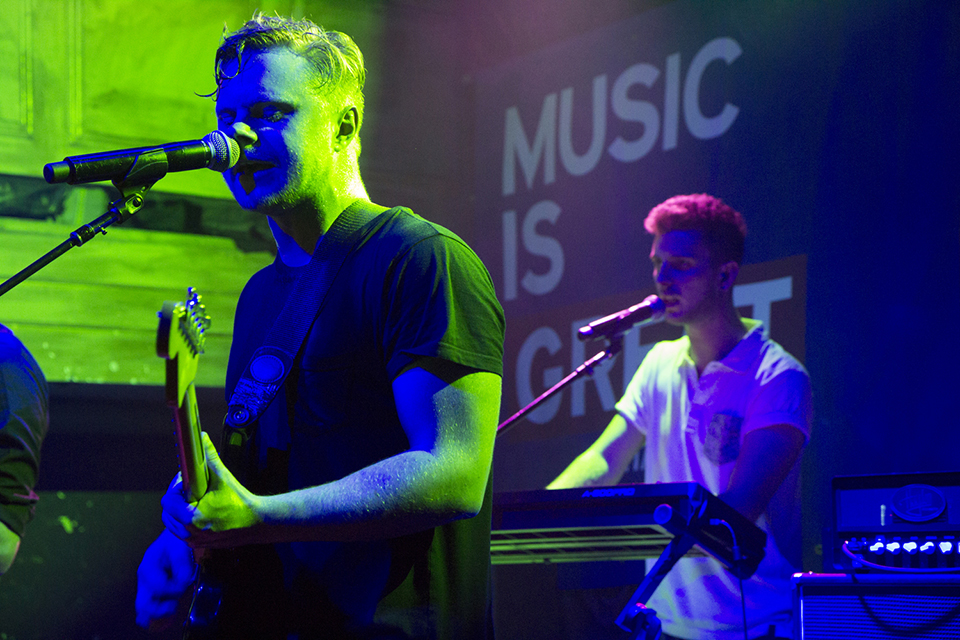 In his introduction, Consul General Danny Lopez spoke about the recently-announced Music Export Growth Scheme. "We're committed to fostering UK music talent at home and abroad, which is why last month, the UK Government launched a new Music Export Growth Scheme to help independent music companies grow their overseas export markets," said Consul General Lopez. The scheme will allocate millions of pounds in grants to independent music companies and will be run by UKTI and BPI, the trade body that represents British recorded music businesses.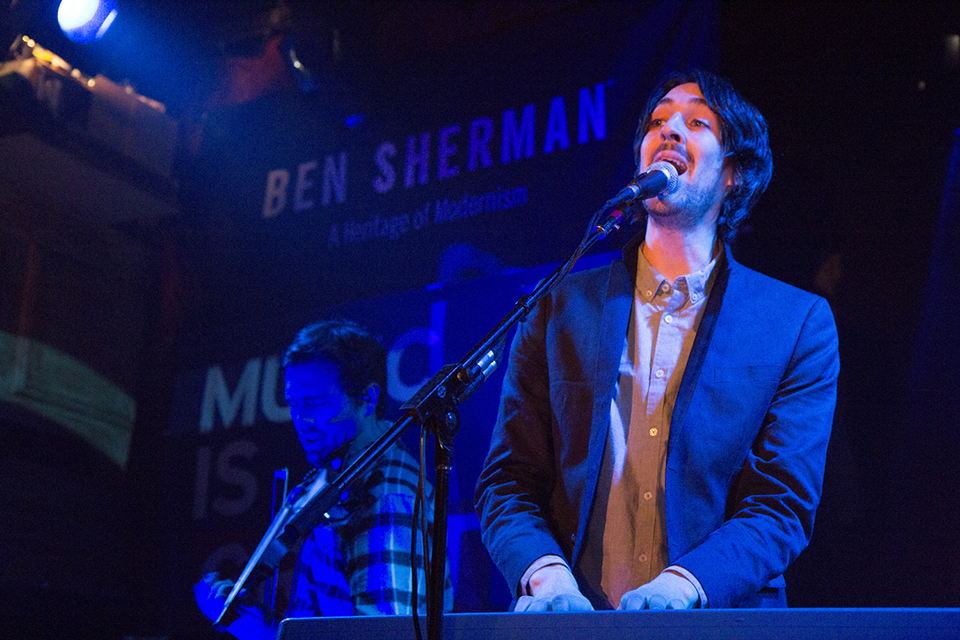 CMJ Music Marathon & Film Festival is in its 33rd year and is one of the world's most important platforms for the discovery of new music and cutting-edge films. The festival ran in New York City from October 15-19, 2013. Over five nonstop days and nights, CMJ presents more than 1,300 artists from more than 30 countries in over 80 venues. Headquartered at New York University's Greenwich Village campus, CMJ features live music performances, panels, seminars, exclusive parties, mentoring sessions, comedy showcases, Q&As and special events, along with dozens of screenings in CMJ Film Festival. As New York City's largest music festival, CMJ brings together more than 120,000 music fans, music business professionals, college radio tastemakers, press, bloggers, artists, filmmakers and industry icons. CMJ Music Marathon's year-long wraparound media and marketing program garners over 50 million online, radio and print impressions.
The Music is GREAT Britain event was heavily promoted via social media and e-blasts by the Consulate, Ben Sherman, and CMJ to their tens of thousands of registrants. 120 guests attended the private networking reception prior to the showcase, including representatives from ABC News, New York Times, VH1, Google, XIX Entertainment, BBC America, The Telegraph, The Sunday Telegraph, Filter Media Group, The Independent, CBS Radio, Live Nation and Virgin Atlantic. The showcase was photographed by British documentary photographer Janette Beckman, famous for her photographs of The Police, The Clash, The Ramones, and many more.
For more information on the new Music Export Growth Scheme, please see the attached PDF.
Published 24 October 2013