Promoting British business in Jamaica
Promoting UK exports and investment and pursuing UK objectives in tackling drugs, crime and illegal immigration from the region is the focus of Foreign Office Minister Jeremy Browne's visit.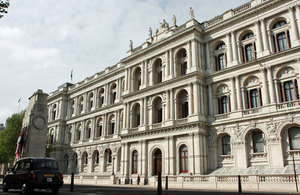 During the three day visit the Foreign Office Minister will also promote Commonwealth action, including against the death penalty.
He will meet members of the Jamaican Government including Prime Minister Bruce Golding, Ministry of Foreign Affairs Minister of State Senator Marlene Malahoo-Forte and Minister of National Security Senator Dwight Nelson.
The Minister will also host meetings with political contacts, human rights groups, business leaders and opinion formers to discuss governance, crime and security, the death penalty and trade/private sector issues.
Published 18 January 2011