Progress on transition in Somalia
"Convening a new federal national parliament gives the people of Somalia a stake in their political future for the first time in a generation." said Foreign Office Minister Alistair Burt.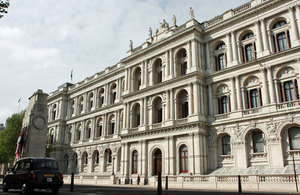 "This is a welcome first step towards their goal of building a credible, legitimate and accountable government. We will continue to do all we can to support Somalia to achieve this.
"I urge all parties to finish what they have started within the next few days: appoint the remaining parliamentarians quickly, fulfil the quotas for women, and appoint a Speaker and President as soon as possible. Anyone who tries to spoil or delay the end of transition, or deny the Somali people the opportunity for a more representative and legitimate government should be held to account."
Published 21 August 2012