Professor Sarah Worthington appointed as Trustee of the British Museum
The Secretary of State has approved the British Academy's nomination of Professor Sarah Worthington as Trustee of The British Museum. Professor Worthington will serve as a Trustee for a period of four years from the 3rd February 2020 to 2nd February 2024.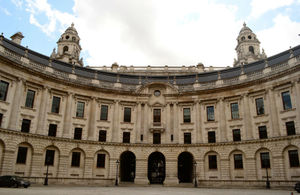 Sarah Worthington QC(Hon) FBA is the Downing Professor of the Laws of England, University of Cambridge, a Fellow of Trinity College and a Bencher of Middle Temple. She is also currently Treasurer of the British Academy and a member of the Board of Governors of the London Business School. She was formerly Pro Director of the LSE and on its Council and Governing Body, a Council member of the AHRC, and a member of the Cambridge University Press Operating Board and chair of its Audit Committee.
This role is not remunerated. This appointment has been made in accordance with the Cabinet Office's Governance Code on Public Appointments, the process is regulated by the Commissioner for Public Appointments. The Government's Governance Code requires that any significant political activity undertaken by an appointee in the last five years is declared. This is defined as holding office, public speaking, making a recordable donation or candidature for election. Professor Worthington has not declared any activity.
Published 24 March 2020