News story
Prime Minister reappoints Trustees of Royal Museums Greenwich
Prime Minister reappoints Eleanor Boddington and Dr Chris Lintott as Trustees of the Board of Royal Museums Greenwich.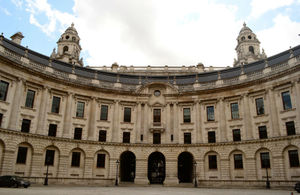 Biography
Eleanor Boddington
Eleanor is Senior Solicitor at the Wellcome Trust, the UK's largest charity, where she advises on all aspects of general commercial law and charity law (2003 to date). She was Executive Assistant to the Wellcome Trust's Director with responsibility for liaising with the Trust's Executive Board members and its Board of Governors (trustees) of Wellcome, as well as speech writing and policy work (2002 to 2003). Prior to joining the Wellcome Trust as Solicitor in 2000, she was a solicitor in the commercial litigation department of Ashurst Solicitors, advising on a wide range of general commercial contentious issues (1996 to 2000). Currently, she co-chairs the In-House Charity Lawyers Group in London, and previously chaired the Legal and Tax Committee of the European Foundation Centre in Brussels.
Dr Chris Lintott
Currently, Dr Lintott is Researcher in Astrophysics at Oxford University (2009 to date), as well as Junior Research Fellow at New College, Oxford (2010 to date). In 2003, he joined the BBC's 'Sky at Night' TV programme as Astronomical Researcher before becoming Co-Presenter in 2005. He writes a regular column for the Times, and has had articles published the Guardian and the New York Times. He is the Executive Chair of the Citizen Science Alliance, a collaboration of 7 science institutions which manages projects involving nearly 100 researchers and educators.
Published 17 July 2014