News story
Prime Minister Reappoints Three Trustees to the Board of the British Museum
David Cameron has reappointed Lord Lupton, Gavin Patterson and Ahdaf Soueif to the Board of the British Museum for terms of four years each, ending on 11 June 2020.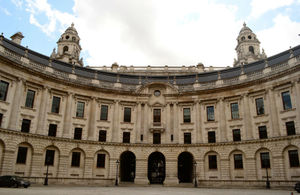 James Lupton co-founded the London office of Greenhill & Co. in 1998 and is Chairman of Greenhill Europe. He previously worked for 17 years at Baring Brothers, where he served in senior roles, including as Deputy Chairman for 3 years after Barings' acquisition by ING. He has served as Trustee of various charitable organisations, most recently as Chairman of Dulwich Picture Gallery for 5 years, a Trustee of the British Museum since 2012 and Chairman of the Lupton family charitable foundation, The Lovington Foundation, since 2013. He has been on the Advisory Board of Grange Park Opera since its inception and was a member of the International Advisory Board of Global Leadership Foundation until recently. He was awarded a CBE in the 2012 New Year Honours for Services to the Arts and Philanthropy. He served as Treasurer of the Conservative Party from February 2013 to February 2016. James was ennobled in October 2015, taking the title Lord Lupton of Lovington.
Gavin Patterson was appointed Chief Executive Officer of BT Group PLC in 2013 where he joined the board in 2008. Before joining BT in 2004, Gavin was Virgin Media's Managing Director Consumer and Procter and Gamble's European Marketing Director. He is a non-executive Director of British Airways. From 2010 to 2013 he sat on the advisory board of the Cambridge Judge Business School and from 2011 to 2014 he was President of the Advertising Association.
Novelist Ahdaf Soueif was born in Cairo and educated in Egypt and England, where she studied for a PhD at the University of Lancaster. She is the author of two novels, 'In the Eye of the Sun' and the bestselling 'The Map of Love' which was shortlisted for the Booker Prize for Fiction and translated into more than 30 languages. as well as a collection of short stories including 'I think of You', and her book of essays, 'Mezzaterra'. Her most recent work is 'Cairo: Memoir of a City Transformed', a personal account of the 2011 Egyptian Revolution. Ahdaf writes regularly for The Guardian and is a key political commentator on Egypt and Palestine. She is the recipient of 3 honorary doctorates from Lancaster University, the University of Exeter and London Metropolitan University and she is the founder of UK charity, Engaged Events, which produces PalFest, the Palestine Festival of Literature.
In accordance with the OCPA Code of Practice, Lord Lupton has declared the following political activity: Treasurer of the Conservative Party from February 2013 to February 2016 and takes the Conservative Whip in the House of Lords; a member of the Board of the Conservative Party since Summer 2015; helped at the 2015 general election on behalf of the Conservative Party; has made recordable donations to the Conservative Party.
Published 26 May 2016