News story
Prime Minister reappoints 3 Trustees of the National Portrait Gallery.
David Cameron has reappointed Professor Dame Carol Black DBE, Dr Rosalind Polly Blakesley and Kim Evans OBE each for a term of 4 years.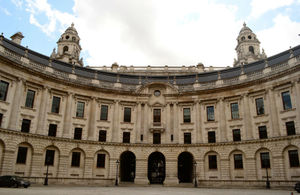 Biographical details
Prof Dame Carol Black
Prof Dame Carol Black is Principal of Newnham College Cambridge, Expert Adviser on Health and Work to the Department of Health, England, Chairman of the Nuffield Trust, and Chairman of the Governance Board of the Centre for Workforce Intelligence . In November 2011 when National Director for Health and Work she completed as Co-Chair an independent review for the UK Government of sickness absence in Britain, to which the Government has recently responded.
Prof Black is a past-President of the Royal College of Physicians, of the Academy of Medical Royal Colleges, and of the British Lung Foundation. The Centre she established at the Royal Free Hospital in London is internationally renowned for research and treatment of connective tissue diseases such as scleroderma.
Prof Black has been reappointed from 8 March 2014 for a term of 4 years.
Dr Rosalind Polly Blakesley
Dr Rosalind Polly Blakesley was educated at the universities of Cambridge and Oxford, and spent a year affiliated to Moscow State University while completing a doctorate on 19th-century Russian painting. She was then a junior research fellow at The Queen's College, Oxford, an affiliated research fellow at the Russian Institute of Art History in Moscow, and held teaching posts at the universities of Newcastle and Kent before returning to Cambridge in 2002. Her current research project is a book on Russian painting from the mid 18th to the late 19th century, for which she held a Leverhulme Research Fellowship from 2009-2010.
Dr Blakesley has been reappointed from 8 March 2014 for a term of 4 years.
Kim Evans OBE
Kim Evans OBE is an arts consultant with a wide range of clients. She was an award-winning documentary film maker before becoming Head of Music and Arts at the BBC and then Executive Director, Arts at Arts Council England. She is currently Chair of Clean Break theatre company and a member of the Parole Board of England and Wales. She will complete her final term as a Trustee of the Heritage Lottery Fund in July 2014. She received her OBE in 2007, for Services to the Arts.
Kim Evans has been reappointed from 11 October 2014 for a term of 4 years.
Published 2 June 2014