Prime Minister reappoints 2 trustees to the Science Museum Group
Lord Faulkner of Worcester and Simon Linnett have been reappointed as Trustees of the Science Museum Group, for 4 years to 4 January 2019.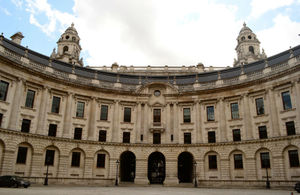 Mr Simon Linnett
Simon Linnett is Executive Vice-Chairman of Rothschild in Global Financial Advisory based in London which he joined from university. He has devoted the largest part of his professional life to working at the public/private interface having worked on the majority of the major UK privatisations and is responsible for the bank's relationship with the UK Government. He also coordinates the relations the bank holds with other government as well as taking an oversight role in its transport practice and its relationship offices in Japan and Korea. He is also Chairman of the Independent Transport Commission and Treasurer of Queen Mary University of London.
Lord Faulkner of Worcester
Richard, Lord Faulkner of Worcester, is a parliamentarian who has extensive experience in, and knowledge of, railways. He is a Deputy Speaker in the House of Lords. He served as a Trustee of the National Museum for Science and Industry from 2007 until June 2009 when he was appointed a minister in the Government Whips' Office in the House of Lords, where his principal responsibility was as spokesman on transport until the change of government in May 2010. He was also Chairman of the Railway Heritage Committee from 2004 to 2009, and was, for over 20 years, an adviser to successive chairmen of the British Railways Board. Since February 2011 he has been President of the Heritage Railway Association. He has considerable fundraising experience, and prior to joining the House of Lords in 1999 was joint managing director and co-owner of a communications consultancy. Richard became Chairman of the SMG Railway Heritage Designation Advisory Board on 1 April 2013.
Published 12 January 2015