Prime Minister outlines new measures on immigration
Today Prime Minister David Cameron outlined the government's plans to get a grip on immigration into Britain.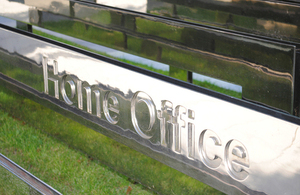 The Prime Minister set out changes to work, student and family migration routes to tackle abuse and ensure that those coming to Britain will be good for the country and drive economic growth.
 
In a speech today at the Institute for Government he expressed his determination to make it even more difficult for illegal immigrants to stay in the UK, calling on the public to report suspected illegal migration through the Crimestoppers number or UK Border Agency website.
 
The Prime Minister was clear that the brightest and the best will continue to be warmly welcomed, pointing to 196 visas that have been issued to foreign investors and entrepreneurs in the first half of this year.
Immigration Minister Damian Green said: 'We have made sweeping changes to the system to get a grip on immigration in this country, closing down routes that were subject to abuse and taking action against those with no right to be here.
 
'Much has been done, but there is more to do to bring down net migration to the order of tens of thousands a year and ensure migration which benefits the UK.'
 
The Prime Minister's speech outlined new measures and ongoing work to control migration for the benefit of the country.
These include:
stricter tests on the genuineness of a relationship for those wishing to bring partners to the UK
setting a minimum income level for those wishing to bring spouses and family here to ensure they are not placing a burden on the taxpayer
making spouses wait longer - five not two years - before they can apply to settle here, to help ensure their relationship is genuine
introducing new legislation to ensure registrars are able refuse to perform wedding ceremonies which they know to be a sham
rewriting the citizenship test to make sure British history and culture is at its heart
rewriting the immigration rules to help prevent Article 8 of the European Convention on Human Rights being abused
Visit the No10 website for a full copy of the speech
View pictures from the Prime Minister's visit to Heathrow
PM immigration speech infographics - 10 October 2011 on Flickr
Published 10 October 2011