Prime Minister meets Royal Marines back from Afghanistan
Prime Minister David Cameron visited Royal Marines Commandos, who have recently returned from spearheading Operation HERRICK 14 in Afghanistan, at their base in Plymouth on Friday.
Mr Cameron spoke to personnel and viewed specialist equipment used by 3 Commando Brigade in Afghanistan at Stonehouse Barracks.
On display was the Viking amphibious vehicle which can travel across all terrains, including through water 1.5 metres deep, and also the offshore raiding craft - an eight-seater gun-mounted boat which is used by Marines to quickly transfer personnel from a warship to the shore or another vessel.
Mr Cameron also spoke to 30 Commando Information Exploitation Group which consists of around 450 specialists whose intelligence-gathering in Afghanistan led to the discovery and destruction of 5,725kg of explosives - enough to make 800 IEDs.
With the high operational tempo continuing, the Royal Marines are now concentrating on regenerating their amphibious and contingent capabilities - their ability to project power from the sea into land via the shore and their ability to react effectively across a range of different scenarios such as disaster relief.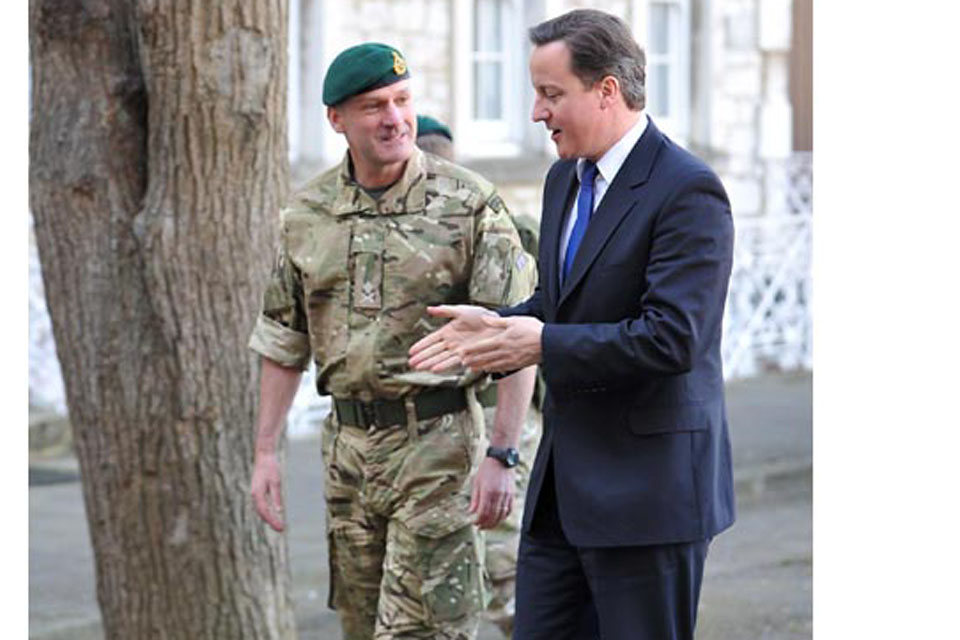 This is due to be tested during Exercise Cold Response in Norway next month where they will be putting their cold weather skills into practice in a range of scenarios.
Mr Cameron was also given a guided tour of HMS Vigilant at Devonport Naval Base - one of four submarines in the Vanguard Class that is designed to carry the UK's nuclear deterrent missile system Trident.
Joined by Vigilant's Commanding Officer, Commander Mark Lister, and Director Submarines, Rear Admiral Simon Lister, Mr Cameron was shown some of the 16 missile tubes, machinery space, radio room and control room.
The submarine, which is usually based at Faslane in Scotland, is undergoing a three-year overhaul period which includes a refuel of the nuclear reactor power plant.
Published 6 February 2012