Prime Minister meets Libyan patient treated by NHS
Abdulmalak Elhamdi, a 15 year old Libyan boy injured in Tripoli in September met Prime Minister David Cameron to pass on a letter of thanks for the treatment he received in the UK.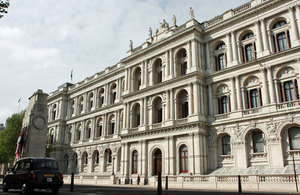 In September, Abdulmalak was the first of 50 seriously injured Libyan patients to arrive in the UK for treatment. His care was funded by public donations to Sky News and by the Libyan government. Following specialist surgery for his blast injuries at St Mary's Hospital London, he will shortly return to Libya.
Published 25 November 2011