Prime Minister meets European Leaders
David Cameron has made his first overseas visits as Prime Minister to Paris and Berlin to meet French President Sarkozy and German Chancellor Merkel.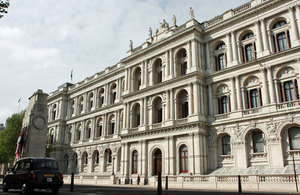 Prime Minister David Cameron travelled yesterday to France for talks with President Nicolas Sarkozy. The Prime Minister met President Sarkozy at the Elysee Palace in Paris on Thursday evening where he was greeted with a guard of honour.
During his "fruitful and focused" meeting with the President they discussed issues ranging from Iran and Afghanistan to the European Union and Anglo-French relations.
In a joint press conference following their talks, the PM said the two countries could have a "partnership that has a real purpose".
He said:
"From all the things we have discussed tonight, I think we can have a partnership that has a real purpose, that is very focused, that is very practical, that actually leads to results in the things that we both care about."
Discussing the eurozone and the economy, the Prime Minister said the UK would "work well" with France and other nations playing its own part by sticking to a stability pact agreed by the previous administration.
The Prime Minister also said the UK and France had a "shared agenda" with the forthcoming G8 and G20 meetings and looked forward to the President and his wife visiting London on 18 June.
The Prime Minister today travelled on to Berlin today where he met German Chancellor Angela Merkel for talks including on Europe's economy, climate change and Afghanistan.
Speaking at a press conference following the meeting the Prime Minister said:
"I want us to work together to achieve the economic stability, the growth and action on European deficits that we know is very much in the interest of all our countries and in the interests of a strong, stable economy which we very clearly need.
"Britain is not a member of the euro, nor are we likely to become a member, but we want a strong and stable eurozone. That is where 50% of our trade goes and it's our interest that that takes place."
Published 21 May 2010