Prime Minister meets Dutch Prime Minister in London
Prime Minister David Cameron welcomed Dutch Prime Minister Mark Rutte to Downing Street for bilateral talks on 24 January.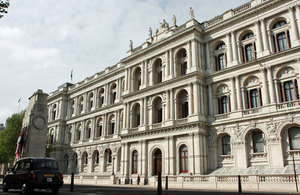 The two leaders discussed a range of issues including the European budget and Afghanistan.
The Prime Minister noted that Holland was the second largest inward investor into the UK and that both nations were in favour of expanding free trade agreements through the Doha round of negotiations.
Prime Minister Rutte spoke of the relationship between the UK and the Netherlands as being traditionally "very strong and very solid".
Published 25 January 2011