Prime Minister launches plans to generate long term economic growth from 2012 Olympic legacy
Drive to generate at least £1 billion in Olympic business boost and attract four million extra visitors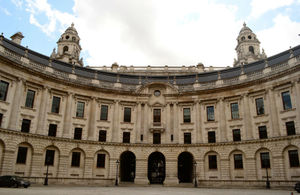 With the Royal Wedding this year and London 2012 and The Queen's Diamond Jubilee next year, the eyes of the world are on the UK. The Government is determined to seize this unprecedented opportunity to ensure that the 2012 Olympic and Paralympic Games are not only a spectacular celebration of sport, but also deliver a lasting economic legacy for the whole country, boosting investment, jobs and growth.
 
GREAT, a new campaign announced by the Prime Minister in New York, will focus on everything the UK has to offer. It will allow Britain to speak with one voice about the opportunities to invest in the UK and help to attract millions of extra visitors.
 
"In 2012 there will be only one place to be," said Mr Cameron. "With the Olympic and Paralympic Games coming to London next summer, the greatest show on earth is about to arrive in one of the world's greatest cities.
 
"This campaign is simple. There are so many great things about Britain and we want to send out the message loud and proud that this is a great place to do business, to invest, to study and to visit." 
Over £1 billion in Olympic business
The Prime Minister also revealed plans for a 'Global Investment Conference' for investors and business leaders to be held in London on the eve of the Games, an innovative programme of business summits including the 'British Business Embassy' and an on-line 'British Business Club' all of which is expected to generate at least a £1 billion boost for British business over time.
Boosting tourism
Tourism already contributes £115 billion each year to the UK economy, and we believe it has the potential to be one of our fastest growing sectors in the years ahead. Hosting the Games is a tremendous opportunity for UK tourism and our aim is to attract an extra four million visitors to the country over the next four years.
"The GREAT campaign will ensure that we make the most of London 2012 to boost tourism and business, leaving a lasting economic legacy from London's Games," added Culture Secretary Jeremy Hunt.
Further information
Published 22 September 2011