Prime Minister David Cameron visits Rome
The Prime Minister David Cameron travelled to Rome on Wednesday 4 August to meet his Italian counterpart Silvio Berlusconi.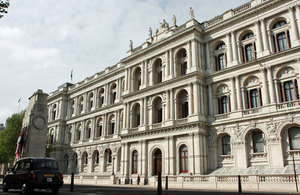 This was a working visit to build on the strong links between the UK and Italy.
Discussions focussed on economic and foreign policy issues, in particular commercial links and cooperation between the two countries on Afghanistan, Iran and the Middle East Peace Process.
This was the first visit to Rome by David Cameron as Prime Minister.
Search the news archive
Published 6 August 2010