News story
Prime Minister Appoints Three New Trustees to the Board of the Science Museum Group
David Cameron has appointed Sarah Dry, Brian Cantor and Lopa Patel to the Board of the Science Museum Group, each for a term of four years, running from 1 June 2016 to 31 May 2020.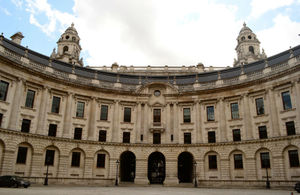 Sarah Dry
Sarah Dry is a writer and historian of science. She received a BA from Harvard University, an MSc from Imperial College London, and a PhD from Cambridge University, where she was a Gates Cambridge Scholar. She has held research fellowships at the Centre for Analysis of Risk and Regulation at the London School of Economics, the Science Policy Research Unit and the Institute for Development Studies, University of Sussex.
In 2015 she was awarded one of 36 inaugural Public Scholar grants from the US National Endowment for the Humanities to support the writing of popular scholarly books. She is the author of Curie: A Life and The Newton Papers: The Strange and True Odyssey of Isaac Newton's Manuscripts.
Her research interests include the history of climate and meteorology, global health policy and the public representation of science and scientists. She is currently writing a book on the history of water and the global climate system.
Brian Cantor CBE
Brian Cantor is Vice-Chancellor of the University of Bradford. Before that he was Vice-Chancellor of the University of York; before that Professor of Materials and Head of Mathematical and Physical Sciences at the University of Oxford; and before that a research scientist and engineer at GE Corporate Research Labs in the USA. He was Vice-President of the Royal Academy of Engineering, and was awarded a CBE for services to higher education in the 2013 New Year's Honours.
He was educated at Manchester Grammar School and Christ's College, Cambridge University. He has worked at universities, including Sussex, Northeastern, Banaras, Oxford, Washington State, York, and Bradford; and for companies, including Alcan, Elsevier, General Electric, NASA and Rolls-Royce. He has published over 300 books and papers, and is on the ISI List of Most Cited Researchers. He founded the Begbroke Science Park at Oxford, and led the Heslington East Campus development at York. He has chaired and been on the board of many organisations, including the National Science Learning Centre, the UK Universities Pensions Forum, and the Worldwide Universities Network.
Lopa Patel MBE
Lopa Patel is a digital entrepreneur with a lifelong love of science and Technology and an evangelist for STEM, innovation and bridging the skills gap in business. The founder of two ventures in online media and a data-driven marketing consultancy, she is also skilled in working as a Non-Executive Director and as a Trustee. She is the Founder & CEO of equality and inclusion think tank Diversity UK and an inspirational leader who has been recognised with accolades including an MBE for services to the creative industries in 2009 and the Queen's Award for Enterprise Promotion 2015.
Published 22 June 2016