News story
Prime Minister appoints 7 Trustees to the Science Museum Group.
The Prime Minister has appointed 7 Trustees to the Science Museum Group from 1 April 2015 for terms of 4 years each.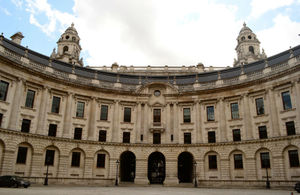 Matthew d'Ancona, Sharon Flood, Professor Russell Foster, Professor David Phoenix, Anton Valk CBE, Rt Hon David Willetts MP and Dame Fiona Woolf have been appointed by the Prime Minister as trustees of the Science Museum Group from 1 April 2015 for terms of 4 years each.
Matthew d'Ancona
Matthew d'Ancona writes a weekly column for the Guardian. He was previously editor of the Spectator and also writes for the Evening Standard, the International New York Times and GQ. He was the Sunday Telegraph's political columnist for 19 years. He is a visiting research fellow at Queen Mary University of London, author of several books including In It Together: The Inside Story of the Coalition, and chairman of the thinktank Bright Blue. He was elected a Fellow of All Souls College, Oxford, in 1989, after gaining First Class Honours in Modern History at Magdalen College where he was a Demy (scholar).
Russell Foster CBE FMedSci FRS
Professor Russell Foster is a British professor of circadian neuroscience, Director of the Sleep and Circadian Neuroscience Institute and a fellow of Brasenose College, University of Oxford. He was elected to the fellowship of the Royal Society in 2008 and the Academy of Medical Sciences in 2013. He chairs several committees at the Royal Society and is the Chair of the Cheltenham Science Festival. Professor Foster was appointed Commander of the Order of the British Empire in the 2015 New Years Honours for services to Science.
Sharon Flood
Sharon is Présidente du Conseil de Surveillance at ST Du Pont S.A (the Paris based luxury goods company). Sharon also serves on the Board of Network rail as a Non-Executive Director. She also serves as a Trustee of Shelter, the housing and homelessness charity. She has extensive financial experience in a number of senior finance & strategy roles most recently as a Group Chief Financial Officer at Sun European Partners and prior to that as Finance Director of John Lewis Department Stores. Sharon Flood is also joining the Board of the Crest Nicholson on 1 April 2015 as Non-Executive Director.
Professor David Andrew Phoenix, OBE, DL. DUniv, AcSS, DSc
David is Vice Chancellor and CEO of London South Bank University and a member of the HEFCE Strategic Committee for Teaching Quality and the Student Experience. He was elected to Fellowship of the Royal College of Physicians (Edinburgh) for his contribution to medical research and education, made an Officer of the Most Excellent Order of the British Empire for services to Science and Higher Education and elected to the prestigious role of Academician by the Academy of Social Sciences for his work in areas linked to educational policy. The University of Bolton has awarded him with an honorary doctorate for his contribution to management and scholarship in the North West region and he was honoured by Vice Premier Liu Yandong for his individual achievements in China during 2014. He is internationally recognised for his work in the field of biochemistry with over 200 publications and has held chairs in the UK, Canada, China and Russia. He is a Fellow of the Royal Society of Chemistry, The Society of Biology, The Institute of Mathematics and Its Applications and the Royal Society of Medicine and in 2015 was made a Deputy Lieutenant of Greater London.
Anton Valk CBE
Anton Valk started Abellio, a subsidiary of Netherlands Railways in 2001, retiring as its CEO and UK Chairman in 2012. Anton Valk served for many years on the ATOC board and was one of the co-founders of the Rail Delivery Group. Since stepping down, he has remained active in the rail industry helping out with the rail advisory group of UKTI and as a member of the British Transport Police Authority. Anton Valk also serves on the advisory board of the National Railway Museum. Anton Valk was awarded a CBE in 2014 for his contribution to British business and his commitment to improving the public transport system in the UK.
Fiona Woolf DBE
Dame Fiona Woolf is an energy lawyer who has worked on electricity reforms and market implementation in over 40 countries. She was the 686th Lord Mayor of London (for 2013–14), when she served as global ambassador for UK-based financial, business and energy services. During her mayoralty she promoted STEM subjects to young people and finance for the low carbon economy. Woolf served as President of the Law Society of England and Wales (2006 - 2007) and was a member of the Competition Commission (2005 – 2013).
David Willetts
David has been the Member of Parliament for Havant since 1992 and is standing down at this Election. He has worked at HM Treasury, the Number 10 Policy Unit, and served as Paymaster General in the last Conservative Government. He held a number of posts in the Shadow Cabinet and from May 2010 to July 2014 served as Minister for Universities and Science. He was appointed as a Privy Councillor in June 2010.
Published 26 March 2015