News story
Prime Minister appoints 5 trustees to Royal Museums Greenwich board
Jonathan Ofer, Carol Marlow, Joyce Bridges, Eric Reynolds and Gerald Russell will be trustees for a term of 4 years from 12 September 2013.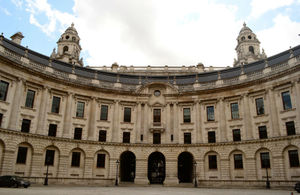 Biographies of the new trustees
Jonathan Ofer has a wide range of investment and development experience in the real estate and maritime sectors.
Carol Marlow has spent most of her career in the maritime and tourism sector, most recently as Managing Director of P&O Cruises.
Joyce Bridges has had a career in the private and public sector, specialising on design and the built environment.
Eric Reynolds has run major regeneration and renewal projects in London and across the country.
Gerald Russell has held senior management positions at Ernst & Young and has had experience as the Audit and Client Service Partner for major organisations.
The appointment process has followed the OCPA Code of Practice and is in accordance with the original Nolan recommendations.
About the Royal Museums Greenwich
The Royal Museums Greenwich is sponsored by the Department for Culture, Media and Sport (DCMS), and is regulated by the National Maritime Museums Act 1934. It operates at arm's length from the Government and is governed by a board of Trustees appointed by the Prime Minister.
Published 8 October 2013