Prime Minister announces East London 'tech city' to rival Silicon Valley
Olympic Park to offer high-tech business development.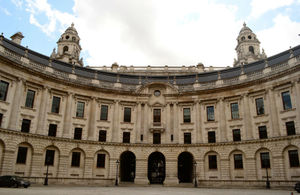 Prime Minister David Cameron today set out the Government's ambition for London's East End to be transformed into a world-leading technology city to rival the US's Silicon Valley.
"Right now, Silicon Valley is the leading place in the world for high-tech growth and innovation," said Mr Cameron. "But there's no reason why it has to be so predominant. "Our ambition is to bring together the creativity and energy of East London and the incredible possibilities of the Olympic Park to help make the area one of the world's great technology centres."
World class
In a speech to high tech business leaders and entrepreneurs in Brick Lane, the Prime Minister, David Cameron, announced that Vodafone, Google, Facebook, Intel and McKinsey & Co are among the leading companies and universities committing to invest in the long-term future of the area.
The PM also announced a series of new Government measures to improve the climate for technology and entrepreneurialism in the UK, including:
a new Entrepreneur Visa allowing people with good ideas and serious investment to set up in the UK
an independent review of the Intellectual Property framework to ensure that they are fit for purpose in the internet age and encourage creative innovation as in America
the creation of an 'accelerator space' in Olympic Park media centre after the 2012 Olympics, offering facilities and expertise for companies to develop and grow
Culture Secretary, Jeremy Hunt held a panel discussion at the event about how we best support the growth of high tech businesses in the UK.
"London 2012 is a fantastic opportunity for this country to demonstrate innovation and increase investment," said Mr Hunt. "Developing the Olympic Park after the Games into a hub of technical innovation and expertise will help create a lasting legacy for the UK long after the Games have finished."
Further information
Published 4 November 2010