News story
Prime Minister and Home Secretary visit Cumbria
David Cameron and Theresa May visited Cumbria today and met with some of the victims of Wednesday's shootings, as well as police and emergency workers.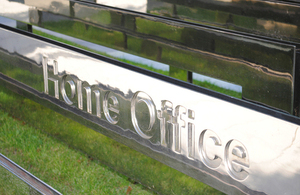 After talking to some of the 11 injured survivors of the attacks in West Cumberland Hospital, the two met Cumbria Chief Constable Craig Mackey and senior officers working on the case. They also met ambulance workers and firefighters who helped victims during the attack.
The Prime Minister asked for patience as police conduct their investigation and said there was still much to be learned.
'There will be some of this that we will never understand. There were some random acts of killing, and people who have lost loved ones will ask why it happened to them, and why so random?'
He said he'd heard 'incredible tales of bravery', and he called for the victims to be given 'time to mourn'.
Find out more about the visit on Number 10's website.
Published 4 June 2010