Primary Authority Awards: business and regulators in partnership
Winners have been announced of the Primary Authority Awards 2015, recognising the partnership work of businesses and local authorities.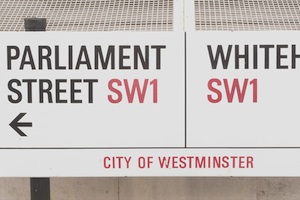 An audience of over 150 regulators and business people at the Primary Authority Seminar in Birmingham, hosted by BBC presenter Michael Collie, have heard about the outstanding work done by local authority officers and businesses involved in Primary Authority, a scheme which reduces burdens on business and encourages economic growth.
The Primary Authority of the Year Award winner is Horsham District Council who work with the National Federation of Meat & Food Traders to ensure members of the trade association benefit from consistent regulation wherever they operate in the country.
Judges described the entry as an "excellent example of a co-ordinated partnership supporting small businesses to compliance: the officer and co-ordinator actively promote the partnership to members, seeking to develop the scheme further and future evaluation of outcomes e.g. via improved Food Hygiene Rating Scores".
Highly Commended were Cherwell District Council (with Sainsbury's Supermarkets Limited) and London Fire and Emergency Planning Authority (with Avis Rent A Car Limited).
The Primary Authority Officer of the Year Award went to Alison Hunt of Milton Keynes Council. Alison is responsible for a very wide range of business partnerships in terms of size of business and scope of legislation.
She developed a system for correcting catalogue errors, saving Home Retail Group of £200,000 per annum; and advice for BTHA Toy Safety Guides has potential to ensure safety of toys supplied by 140 manufacturers and importers; Alison is instrumental in co-ordinating and contributing to regulatory policy decisions nationally.
The judges described Alison as "a highly professional primary authority officer who is a great advocate of Primary Authority. She works with both new and existing partnerships, looking for practical solutions to regulatory issues and actively seeking to co-ordinate with other primary authorities to ensure consistency across the piece".
Highly Commended were Helen Atkinson of Wakefield Metropolitan District Council; and Ian Bell of Tyne & Wear Fire & Rescue Service.
For more information about Primary Authority visit the Primary Authority Register online.
Published 25 June 2015