News story
Pride of Britain honours British soldier
A soldier has been honoured at this year's Pride of Britain Awards for an act of bravery during Operation Herrick 15.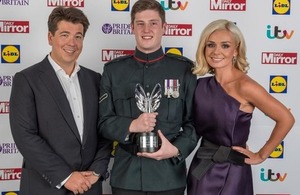 Lance Corporal Matthew Wilson from 2nd Battalion The Rifles was last night presented with the Military Special Recognition Award at a star-studded ceremony in London.
Lance Corporal Wilson was singled out for an award following an enemy attack while he was attached to the Queen's Dragoon Guards in Afghanistan in 2011.
While on patrol, Lance Corporal Wilson's reconnaissance group was ambushed by a strong insurgent force in Helmand province. The enemy fighters launched an intense attack, supported by grenades and a sniper taking aim at the British troops, resulting in one sustaining a critical injury.
Without any cover, Lance Corporal Wilson pushed forward to help his stricken comrade, running across open ground in full view of the enemy. As he ran, one of the sniper's bullets smashed into his helmet, knocking him out for 30 seconds.
When he came to, he saw that a British helicopter trying to rescue casualties was under fire. Lance Corporal Wilson ran 50 metres across open ground to attack the enemy and draw fire away from the helicopter.
Lance Corporal Wilson made it to protective cover when an Apache attack helicopter arrived at the scene to give cover as they pulled back into a nearby compound. The injured comrade Lance Corporal Wilson had risked his life for was rescued.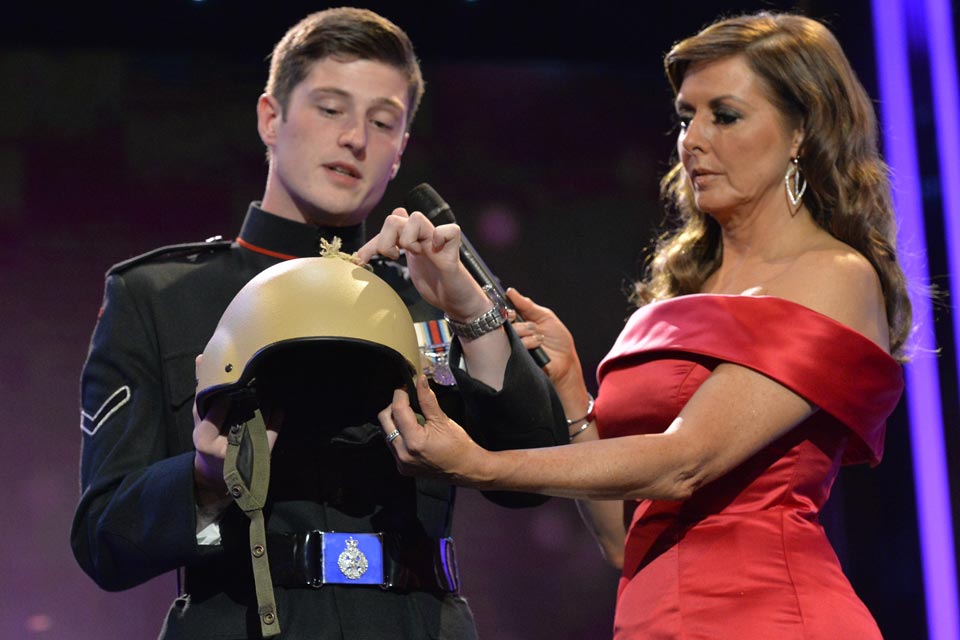 After climbing onto the compound wall, Lance Corporal Wilson helped launch a counter-attack and neutralise the enemy threat.
He said:
When I came to eventually I was a bit dazed and I moved forward a bit more and I was able to get eyes on the actual enemy, the actual sniper that was giving us grief, and I got some rounds down and he was on the back foot.
Thinking back to that moment when he risked his life, Lance Corporal Wilson said it's all part of the job:
You know you're going to get shot at and you know dangerous things are going to happen. How you react to those situations changes depending on the situation.
Everyone knows how dangerous it's going to be. I do believe that if any other soldier was in my shoes they would have done the same thing.
Being at the Pride of Britain Awards was a world away from his experience in Afghanistan, yet Lance Corporal Wilson dedicated his award to his fellow soldiers:
I feel like I do deserve it, but I feel that this is an award for everyone, all the guys I was with. It's like I'm doing it for them not just for me.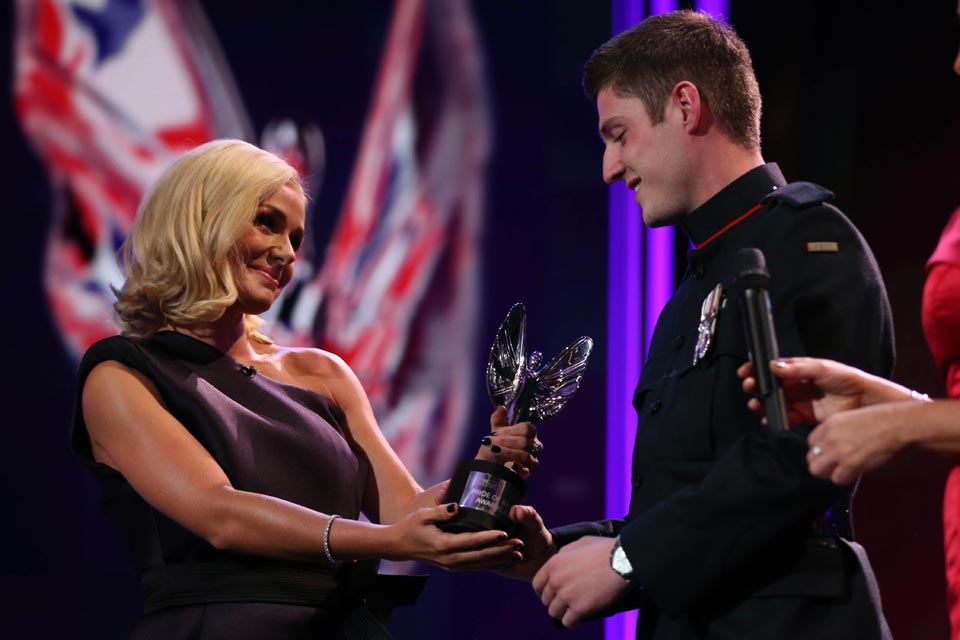 Lance Corporal Wilson received his award from singer Katherine Jenkins and comedian Michael McIntyre. Miss Jenkins said:
I'm humbled by men and women who go to Afghanistan. I've been there and I go for a day; they're there for months and months.

To do something like that is insane and beyond what we can really think about. I think Matthew's awesome, he deserves all of this recognition.
Mr McIntyre added:
It's an absolute honour to meet Matthew who I'm completely in awe of. I feel a bit embarrassed because I don't deserve to be here and it doesn't make sense.

I'm a very lazy fat man and he is a heroic man who fights for his country and runs towards gun fire, gets shot in the head and then gets up.
The Daily Mirror Pride of Britain Awards, in association with Lidl, will be broadcast on ITV tonight at 8pm.
Published 8 October 2013