'Press needs to get on with developing a tough, independent self-regulatory body,' says Maria Miller
Culture Secretary chairs meeting with newspaper editors.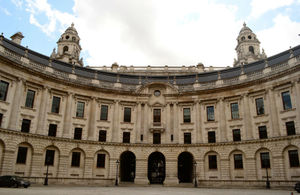 Following the publication of Lord Justice Leveson's report into press standards, the Culture Secretary today chaired a meeting at Downing Street of newspaper editors and industry representatives.
At the meeting Mrs Miller re-iterated to the industry that it needed to come forward swiftly with proposals for a tough, independent model of self-regulation.
That model needed to meet Lord Justice Leveson's principles, and have credibility with the public and with Parliament.
Mrs Miller also reminded the industry that Lord Justice Leveson had found the 'Hunt/Black model' unconvincing.  
Toughened proposals
"What we need now is for the press to get on with developing a tough, independent self-regulatory body," said Mrs Miller. "We have set them the challenge and they have responded positively. It is now for them to go away and develop those plans. I have made it very clear this has to happen swiftly." 
Those present agreed that they needed to work together to find a solution swiftly that met Lord Justice Leveson's principles and that they would come back to the Government shortly with toughened proposals. 
Maria Miller also made clear that while she has very grave concerns about legislation, if the industry fails to deliver then it will be the only option left.
The Culture Secretary will be holding a separate roundtable later this week with wider industry bodies.
Further information
Published 4 December 2012