Pregnant women and new parents to get enhanced redundancy protections
Legal protections against redundancy to be extended by 6 months for new mothers returning to work.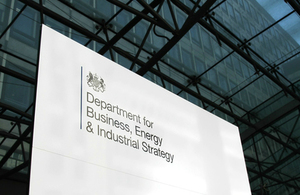 Legal protections against redundancy to be extended by six months for new mothers returning to work
parents returning from adoption and shared parental leave will also be protected
boost in protections builds on biggest package of reforms in a generation as part of the Good Work Plan
Pregnant women and new mothers could receive up to 2 years of legal protection against redundancy, with new protections today (22 July) being extended for an additional 6 months after their return to work, Business Minister Kelly Tolhurst announced.
The move comes in response to a government consultation which found that new parents continue to face unfair discrimination. Research estimates that up to 54,000 women a year felt they had to leave their jobs due to pregnancy or maternity discrimination.
Pregnancy and maternity discrimination is illegal, and those on maternity leave have special protection in a redundancy situation. These reforms will for the first-time extend that redundancy protection for 6 months from the date of a mother's return to work as well as covering those taking adoption or shared parental leave. This will help ensure new parents are protected from discrimination in the workplace, regardless of gender and circumstance.
Today's announcement follows a raft of recent measures designed to support working parents, as part of the Good Work Plan. These include proposed new leave entitlements for parents of sick and premature babies and proposed new measures to ensure large businesses are more transparent on their policies for parental leave and pay and flexible working.
Kelly Tolhurst, Business Minister said:
There is no place for discrimination against new parents in the modern workplace. It is unacceptable that new parents continue to feel they are treated unfairly and the government is determined to put an end to this.

The reforms announced today will better protect new parents, giving them the peace of mind to manage the return to work while also caring for a new child.
The government has also announced that a new taskforce made up of employer and family groups will be established to develop an action plan on what further steps government and other organisations can take to make it easier for pregnant women and new mothers to stay in work. It will also make recommendations on raising awareness of employer obligations and employee rights.
Research commissioned by the Department for Business, Energy and Industrial Strategy (BEIS), found that 1 in 9 women said they had been fired or made redundant when they returned to work after having a child, or were treated so badly they felt forced out of their job.
This move goes further than current EU requirements on maternity entitlements and parental leave, showing that the UK is going even further in its commitment to workers' rights and meeting the challenges of the changing world of work.
This follows the biggest package of workplace reforms for over 20 years that was set out by the Business Secretary in December 2018.
Working Families CEO Jane Van Zyl said:
We hear from women struggling with pregnancy and maternity discrimination every single day on our helpline. These reforms are a step forward in protecting the jobs of new mothers and parents returning to work, sending a strong message to rogue employers that discriminating against new parents is unacceptable.

Ultimately, the more that UK workplaces embrace flexible working and gender equality, the easier it will be for mothers and fathers to return to work and progress in their careers after parental leave.
Notes to editors
These measures form part of the government's modern Industrial Strategy, published in 2017, which sets out how the whole of the UK can build on its strengths, extend them into the future, and capitalise on new opportunities.
There are two main pieces of legislation which currently offer protections for pregnant women and new mothers. These are the Equality Act 2010 and the Employment Rights Act 1996 and regulations made under it (the Maternity and Parental Leave etc. Regulations 1999).
The Equality Act sets out a 'protected period' during which women who are pregnant or have recently given birth are explicitly protected from discrimination. During this 'protected period' a woman is protected against discrimination that arises as a result of:
her pregnancy
any illness related to her pregnancy, or absence because of that illness
being on compulsory maternity leave
seeking to take, taking or having taken ordinary or additional maternity leave
The 'protected period' currently runs from the start of a person's pregnancy until:
she returns to work from ordinary or additional maternity leave (if she is entitled to either form of leave), or
two weeks after the end of her pregnancy, if she is not entitled to maternity leave
Under Regulation 10 of the Maternity and Parental Leave etc. Regulations 1999 if, during an employee's maternity leave a redundancy situation arises and it is not practicable by reason of redundancy for the employer to continue to employ her under her existing contract, the employee is entitled to be offered a suitable alternative vacancy (where one exists).
Following the consultation, the government has now committed to:
ensure the redundancy protection period applies from the point the employee informs the employer that she is pregnant, whether orally or in writing
extend the redundancy protection period by/to 6 months once a new mother has returned to work
extend redundancy protection into a period of return to work for those taking adoption and shared parental leave
establish a taskforce of employer and family representative groups. The taskforce will make recommendations on what improvements can be made to the information available to employers and families on pregnancy and maternity discrimination. It will also develop an action plan on what steps government and other organisations can take to make it easier for pregnant women and new mothers to stay in work
Those taking adoption leave will receive the same protections as those on maternity leave, while the practical and legal differences between shared parental leave and maternity leave may mean that it will require a different approach. Further guidance on this will be issued in due course.
Research commissioned in collaboration with the Equality and Human Rights Commission (EHRC) in 2016 found that 11% of women reported they were either dismissed; made compulsorily redundant, where others in their workplace were not; or treated so poorly they felt they had to leave their job. 20% of mothers reported other financial loss which included failing to gain a promotion, salary reduction, a lower pay rise or bonus, not receiving non-salary benefits and/or demotion.
Employees on maternity leave currently receive additional protection in redundancy situations. Government intends to extend this protection for additional 6 months once a mother returns from maternity leave. If a mother was to take her full entitlement to maternity leave, this could amount to 18 months protection – months more if you add the period of pregnancy.
Published 22 July 2019