Press release
Preferred candidate for next Chair of Monitor
The Department of Health today announced the Government's preferred candidate for the role of Chair of Monitor.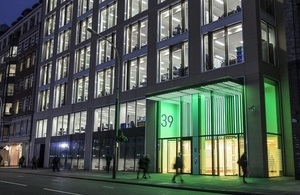 Monitor's main duty is to protect and promote the interests of patients by making sure health care services are effective, efficient, economical and continuously improving.
The Government's preferred candidate is Dominic Dodd, Chair of the Royal Free London NHS Foundation Trust since July 2009, prior to which he was a Non-Executive Director on the board for three years. He is also Director of UCL Partners, Europe's largest academic health science system and is a Non-Executive Director for Permanent TSB Group Holdings plc.
This decision was made following an open recruitment exercise and following the Commissioner for Public Appointments' Code of Practice.
Jeremy Hunt, the Secretary of State for Health, has invited the Health Select Committee to hold a public pre-appointment scrutiny hearing on Tuesday 15 October and report on the candidate's suitability for the post. This is in line with wider policy on the scrutiny of key public appointments in which Parliament has an interest.
After the hearing, the Committee will set out its views on the candidate's suitability. The Secretary of State will then consider the conclusions of the Committee's report carefully before deciding whether or not to proceed with the appointment.
Background information
For media enquiries please ring the Department of Health media centre on (0207) 210 5197.

The recruitment process is regulated by the Commissioner for Public Appointments and, in accordance with the Commissioner's code, involved a Public Appointments Assessor (PAA) at all stages, including as Chair of the interview panel. The PAA for this campaign was Sarah Anderson.
Published 11 October 2013