Post-Olympic tourism revolution
Jeremy Hunt announces new strategy to boost visitors by building on London 2012 success.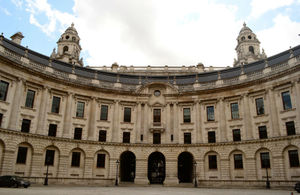 An £8 million marketing campaign to triple the number of Chinese tourists visiting the UK, further investment in domestic tourism and increased sport and cultural tourism are central to a renewed drive to create a lasting tourism legacy from London 2012's world-acclaimed success.
The strategy, set out this morning by Culture Secretary Jeremy Hunt in a speech to tourism leaders, shows how the Government will work with the industry to make sure the UK maximises on being in the global spotlight this year.
Key elements of the tourism strategy are:
investing £8 million to expand the GREAT campaign from 2013 to focus on China - potentially generating £500 million in extra visitor spend and creating over 14,000 new jobs;
investing £2 million in domestic tourism marketing, matched by the industry, to build on the success of VisitEngland's 20.12 per cent 'Holiday at Home' campaign;
doubling the number of domestic package breaks booked online by bringing together website retailers, car rental groups, train companies, airlines and hotel groups;
boosting sport tourism through hosting world cups in rugby league, rugby union and cricket - plus the 2014 Commonwealth Games and 2017 World Athletic Championships;
supporting and developing cultural tourism by building on the extraordinary success of London 2012 Festival - possibly with a biannual arts festival.
"Turbo-charging our tourism industry"
"The Olympics have been for Britain what Usain Bolt is for athletics - something that grabs the attention of the whole world and refuses to let it go," Mr Hunt said. "From the wonder of Danny Boyle's opening ceremony to the most incredible sporting achievements, the Games have been a fantastic showcase for our country. We must use this extraordinary year to turbo-charge our tourism industry, to create jobs and prosperity on the back of a globally-enhanced reputation."
These new initiatives will continue to capitalise on the huge success of the GREAT campaign, launched by the Prime Minister last year, to capitalise on the economic benefits of the Games across 17 key international cities, and promote Britain as the best place in the world to invest, visit and study.
Further information
Published 14 August 2012