Police pay review launched
Most comprehensive review in more than 30 years aims to improve service while ensuring the best value for money. Contribute your views.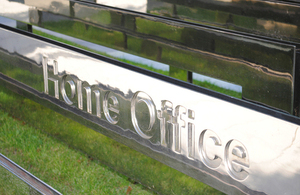 Radical solutions to improve policing will be looked at by an independent review beginning today, announced Home Secretary Theresa May.
Former rail regulator
The first review of its kind since 1978, the comprehensive look at police pay and conditions will be led by former rail regular Tom Winsor. 
He will be supported by former West Midlands chief constable Sir Edward Crew and Richard Disney, Professor of Labour Economics at Nottingham University.
The review has three objectives:
to look at how to use pay and conditions to get more officers and staff to the frontline
to ensure pay and conditions are fair for both the taxpayer and police officers and staff
to bring modern management practices into the police
Modern and flexible
Home Secretary Theresa May said: 'It is vital we have a modern and flexible police service to meet the ever-changing demands placed upon it.
'By bringing modern management practices to the police, this review will help ensure chief constables can deliver the frontline services people want while providing the value for money that is so vital in the tough economic times we face.
'I am very pleased Tom Winsor has agreed to lead this review. His experience of complex issues and his reputation for independence will be essential to its success. Sir Ted Crew will ensure operational expertise is brought to bear on this wide remit. We need radical solutions to improve policing - nothing will be off-limits in this review.'
February deadline
The report on short term improvements to the service will be given to the Home Secretary by February 2011.
The second - on matters of longer-term reform - will be completed by June 2011. 
The review will cover both police officers and civilian staff. Recommendations will be in enough detail to be introduced quickly into the service. 
Published 1 October 2010