News story
Police Minister outlines next steps for police reform
Damian Green explains the need for further improvements to policing and criminal justice.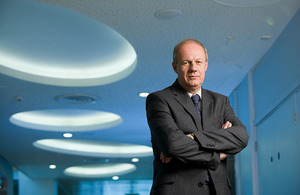 The Police Minister has outlined the next steps in the government's radical reform of policing.
In a speech to think tank Reform on Monday (8 July), Damian Green said that while forces had done well to continue to cut crime they needed to mirror the drive of Team GB's gold medal-winning cycling team who continued to improve even after dominating the sport.
Minister for Policing and Criminal Justice the Rt Hon Damian Green said:
The lessons from the private sector – and the world of sport for that matter – are clear: it does not matter how good you are, you can always get better.

I intend to continue this government's pace of reform. To embed a culture of excellence which will allow all officers to thrive in their profession and to drive relentlessly the pursuit of efficiency across the board.
The Minister said that Police and Crime Commissioners would be at the forefront of the transformation to policing. He added that the new £50m Police Innovation Fund, announced by the Chancellor last month, will support proposals that 'drive efficiency, innovation and better working'.
He also suggested that forces and PCCs should continue to explore ways to collaborate and he said it was time to 'start thinking about' PCCs overseeing both the fire and ambulance services.
Published 8 July 2013