Police IT reform announced
The Home Secretary says a company will be set up to manage police information and communications technology (ICT).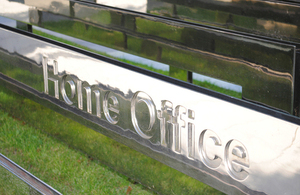 Speaking at the summer conference of the Association of Chief Police Officers, Theresa May announced that a police-owned company will save money and streamline services.
She explained that around £1.2 billion is currently spent on ICT, with around 5,000 staff working on more than 2,000 separate systems across 100 data centres.
The new company - which should be formed by spring 2012 - will mean better systems and better value for money.
Read the Home Secretary's speech in full on this website.
Incompatible systems
The Home Secretary explained: 'Officers have told me about IT systems that require multiple keying of the very same information, are incompatible with systems doing the same basic job in neighbouring forces, or are even incompatible with other systems in their own force.
 
'So the police need to be at the heart of defining what systems and services they need.'
A board will be formed to oversee the creation of the new company which will be chaired by Lord Gordon Wasserman, the government's adviser on policing and criminal justice.
Published 4 July 2011