News story
Police issue report into sex trafficking
The report looks at who is being trafficked into UK for 'off-street' prostitution, where they're coming from, and how they're treated.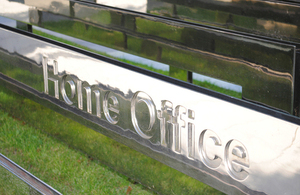 Known as Project Acumen, the wide-ranging investigation by the Association of Chief Police Officers (ACPO) is intended to improve the government's understanding of the issue so that it can be dealt with more effectively.
The study looked at brothels in seven regions of the country. That information was then extrapolated out for all of England and Wales.
Key statistics
Researchers estimate there are 6000 brothels, which employ 30,000 sex workers.
Of those:
17,000 are immigrants
9600 are considered vulnerable
2600 are believed to have been trafficked to the country specifically to work as prostitutes
The report found that 1300 of the trafficking victims were from China, and most of the rest were from southeast Asia (primarily Thailand) and Eastern Europe.
The background of local prostitutes varied widely by region: in London, 96 per cent of women involved in prostitution were found to be immigrants, while in Yorkshire, just under 32 per cent were immigrants.
Trafficking is 'unacceptable'
Immigration Minister Damian Green said, 'In order to combat trafficking more effectively we need to understand it better, and Project Acumen marks significant progress.
'Having any number of people trafficked into the UK is unacceptable, therefore it is vital that we use Acumen to re-focus our efforts both at targeting the criminal gangs that trade in this human misery and in helping victims escape and recover from their ordeal.'
Find out more
Published 18 August 2010