News story
Police Integrity Consultation launched
The consultation proposes changes to the police complaints and disciplinary system and strengthening protection for police whistleblowers.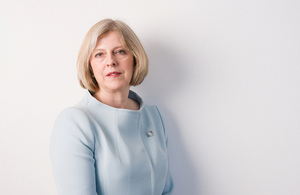 Today (Thursday 11 December) the Home Secretary launched a consultation into proposed changes to the police complaints and disciplinary systems.
The consultation, which lasts until 5 February, proposes a set of radical reforms to the way police complaints are dealt with and how the disciplinary system can become more streamlined. The consultation will also look at increasing protection for police whistleblowers and changes to the roles and remits of the Independent Police and Complaints Commission (IPCC) and Her Majesty's Inspectorate of Constabulary (HMIC).
The proposals include:
An enhanced role for PCCs in the police complaints system locally
Introducing a system of 'super-complaints', which would investigate systematic failures in the police
A new role for the College of Policing in overseeing the police disciplinary system
Reforming hearings and appeals to make the disciplinary system more independent
Strengthening reporting routes for whistleblowers by increasing the power of the IPCC to investigate whistleblowing reports
Providing the IPCC with additional powers to strengthen its role
This package of reforms aims to simplify the complaints system and make it more accessible and transparent; introduce greater clarity, independence and transparency to the disciplinary system; strengthen the rights of whistleblowers, giving them the confidence and protection they need to report wrongdoing; and make changes to the IPCC to support it to provide oversight and deliver an increased number of investigations.
Home Secretary, Theresa May, said:
This government has always been clear that the vast majority of police officers do their job honestly and with integrity. But the good work of the majority threatens to be damaged by a continuing series of events and revelations relating to police misconduct.

This consultation represents an important part of our radical programme of police reform.

Under this government, the College of Policing has published a new Code of Ethics and produced a national register of officers struck off from the police. We have strengthened the IPCC to ensure it can take on all serious and sensitive cases involving the police and HMIC will inspect all forces on the basis of their legitimacy in the eyes of the public.

I want to ensure that the public have confidence in the police and I urge people to share their views and experiences of the police complaints and disciplinary system via this consultation.
In July, the Home Secretary announced a review of the whole disciplinary system led by Major-General Clive Chapman. He completed his report in October 2014 with a number of recommendations that have been proposed in today's consultation. His report has been published alongside the consultation.
Today, a triennial review of the IPCC has also been launched. This will build on the consultation, focusing on the IPCC's corporate governance arrangements.
Published 11 December 2014