News story
PM marks £1 billion investment boost for UK SMEs
Balfour Beatty has announced a record spend of £1 billion this year on contracts with SMEs across the country.
The Prime Minister has visited a construction site in London to mark a £1 billion investment boost for the UK's small and medium businesses (SMEs) by Balfour Beatty.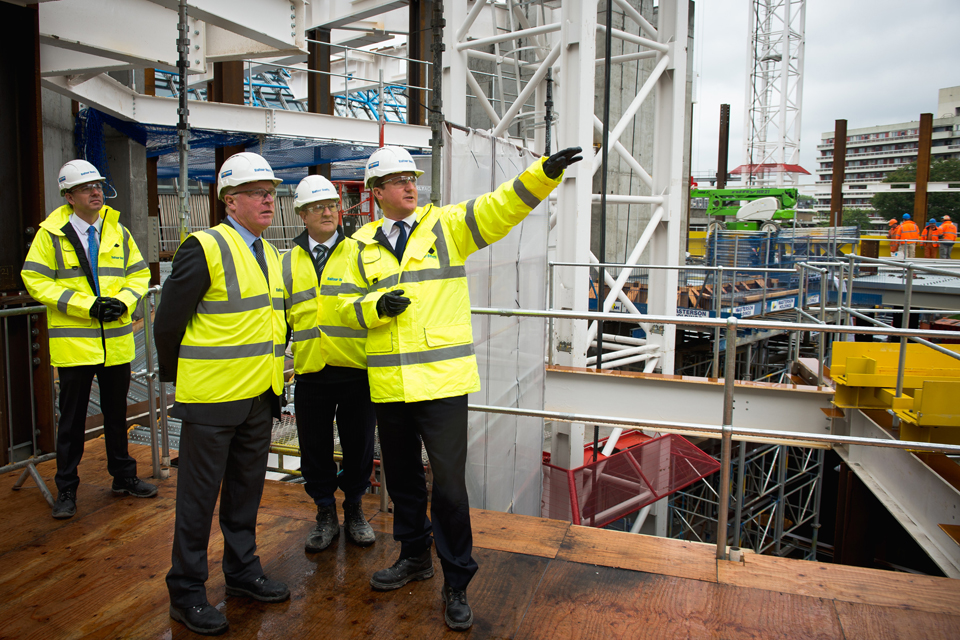 Balfour Beatty say that this investment - the largest ever spend by a UK construction contractor - is expected to support around 50,000 extra jobs in comparison to their 2013 spend with smaller businesses, bringing the total number of SME jobs in the supply chain to 200,000.
Prime Minister David Cameron said:
Giving businesses the confidence to invest and create jobs is a key part of our long term economic plan.

Balfour Beatty's commitment to spend a record £1 billion on small and medium sized businesses this year is very welcome evidence that this plan is working – supporting thousands of extra jobs in the sector which will give hard-working people economic security for the future.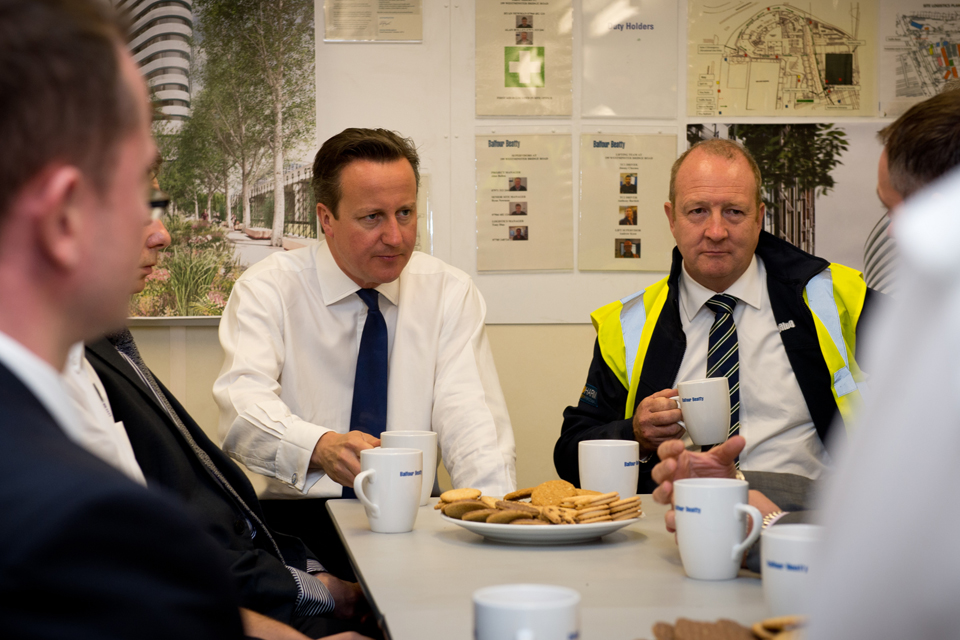 During the visit, the Prime Minister met with:
site workers and apprentices who are building innovative new student accommodation, as well as small business incubator space in the heart of London
some of the SMEs in the supply chain who are beneficiaries of the increased investment
Nurturing strong supply chains
Matthew Fell, CBI Director for Competitive Markets, said:
Small, medium and large businesses work closely together day-in-day-out across the UK economy to create jobs and drive growth. And Balfour Beatty's record investment is an excellent example of the importance to big companies of nurturing and supporting strong supply chains within their industries.
Business optimism is increasing
The CBI has also put out a report today saying that business optimism in the service sector is at the highest level since 1998 – with firms set to create even more jobs.
More good news is expected tomorrow (28 May) when the Manufacturing Advisory Service publishes its latest data on confidence levels and recruitment plans across England's small manufacturers.
The figures will show that record numbers of English manufacturing SMEs are taking on new staff (54%) and looking to invest, while 73% expect to win more work between now and October.
Construction - key facts
Construction contributes £90 billion to the UK economy.
Around 10% of all UK jobs (2.9 million) are construction-related and the sector accounts for 6.7% of the UK economy.
The global construction market is set to grow by 70% by 2025.
Published 27 May 2014