PM and Culture Secretary head to Zurich for 2018 bid decision
England bid team gets ready for final presentation.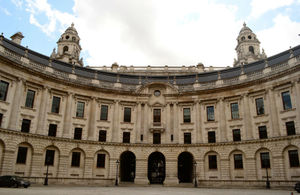 The Prime Minister, Jeremy Hunt, David Beckham and Hugh Robertson travel to Zurich today to support England's World Cup 2018 bid.
"England 2018 would be a great World Cup," the PM recently told the BBC's Football Focus show. "I'll be as passionate as I possibly can be about what England can bring for a 2018 World Cup that's not just good for football but also good for FIFA and good for the world over."
Final presentation
The England bid team will give their final presentation to FIFA's Executive Committee on Thursday 2 December, just hours before the final decisions are made over the locations of the 2018 and 2022 World Cup competitions.
"Winning the right to host the 2018 World Cup would be a fantastic opportunity for the country," said Sports Minister, Hugh Robertson, who will also be in Zurich. "We would put on a fantastic festival of football with supporters from all competing countries welcomed with open arms. The FA also has excellent plans to leave a lasting legacy benefitting the lives of young people around the world."
The PM met with FIFA President Sepp Blatter at Downing Street in October, to discuss England's bid to host the 2018 World Cup.
Further information
Published 24 December 2010