News story
Playing fair with health in the north
Public Health England is leading a new initiative aimed at closing the north-south health divide.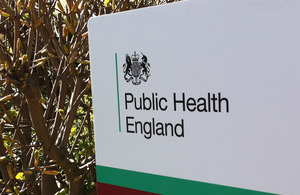 The first North of England Fairness Conference, held on Tuesday 25 February 2014 in Blackpool, heard what PHE is planning to do to balance up the number of years people can expect to live and to be healthy between the north of England and the south.
The conference sessions is hearing from a range of experts from local authorities, the police, the Joseph Rowntree Foundation and the Equality Trust explaining why things need to get fairer in their sectors.
PHE's North Regional Director Professor Paul Johnstone is presenting some of the economic evidence that shows people in the north are worse-off than their southern counterparts. Alongside this is the evidence from a range of health measures that show the north also suffers poorer health.
Professor Johnstone said:
We know the position - we already have reports going back years that show that if you live in a deprived area - deprived of jobs, a good education, a damp house and an unsafe and insecure environment, then you don't live as long and don't enjoy such good health.
A number of things have been tried in the past – some worked, some didn't, but it's clear we need a new approach. I believe the time is right now to take this forward, which is why PHE is prepared to take the lead, working with many others across the north. We know we don't need more reports that only describe the problem. We need to look at how we organise ourselves differently to link up and build on our assets. And we need to be ready to challenge each other and make sure whatever can be done is being done to get a fair deal for the north.
The conference, organised jointly with the Blackpool Fairness Commission, is bringing together delegates from across the north to debate the north-south divide and agree on next steps for a new way forward.
View Professor Paul Johnstone's presentation on Fairness, health and wellbeing in the north (PDF, 1.24MB, 20 pages) .
Published 28 February 2014